Entryway with Loft Mirror with Shelf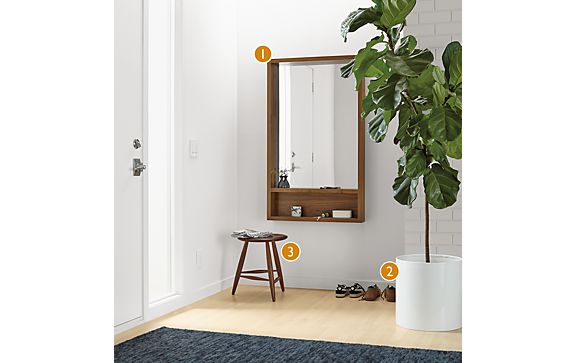 Why this room works
Give your outfit a final check before heading out the door. A tall mirror with a built-in shelf is ideal for an entryway.
Create an inviting entryway by adding a greenery-filled planter. It's an easy accent that carries big impact.
Designed with great shape and for versatile use, this stool extends modern style into your entryway.