Description
To make it easy for you to create the perfect mix of patterns, textures and colors, we took our complete assortment of pillows and arranged them to show some of our favorite combinations. No matter how you combine them, our pillows are designed to look and feel great together.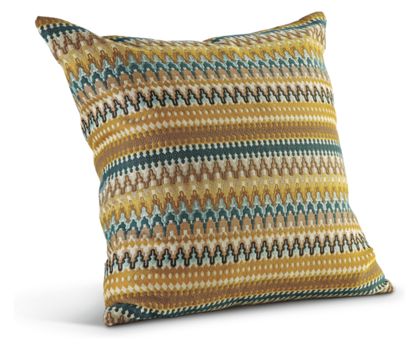 UPS Shipping
Ship an unlimited amount of small accessories for free. Ship one large accessory item or a piece of small furniture for $25 via UPS Ground.
Get an unlimited number of small accessories delivered for this set rate.
Delivery rate for a single large accessory item or a piece of small furniture.
Free delivery on this item.
View Options and Prices


Similar
Styles
Read all reviews
Comfortable
Great colors
Great design
Unique
Customer comments about Galbraith & Paul Dot 20x13 Pillow:
This pillow is on my Quinn chair in eggplant. The gold pillow against the purple really makes it pop. The pillow is very high quality, retains its shape and is very comfortable. I thinks it's expensive, but so worth it! I am very glad I bought it.
I live in a:
Apartment/condo
This product is used in my:
Living room/family room/great room
Share this review
Customer comments about Shimmer 13x22 Pillow:
Looks great on my sofa
I live in a:
House
This product is used in my:
Home office
Share this review