Description
Our Artisan collection is a modern interpretation of the Arts and Crafts philosophy: simple design and exquisite craftsmanship. Vermont woodworkers build each dresser with special attention to detail, hand-sanding and hand-finishing each solid wood piece with a natural oil-and-wax finish. Artisan
Made for you in 8 weeks
$2,499.00
UPS Shipping
Ship an unlimited amount of small accessories for free. Ship one large accessory item or a piece of small furniture for $25 via UPS Ground.
Get an unlimited number of small accessories delivered for this set rate.
Delivery rate for a single large accessory item or a piece of small furniture.
Free delivery on this item.
View Options and Prices


Suggested Pairings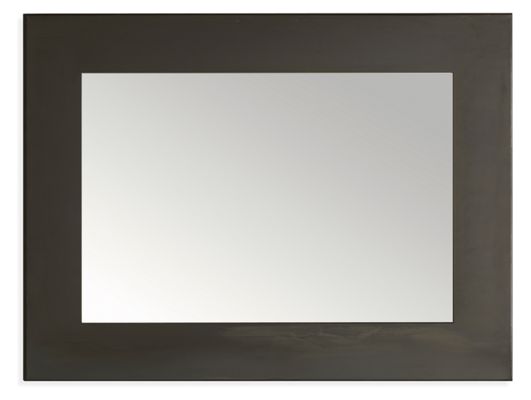 $299 - $349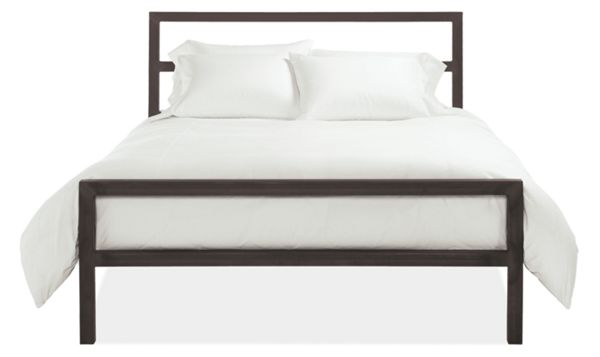 $599 - $999 $4,099 - $4,599 $2,199 - $2,999 $1,299 - $1,499

Similar
Styles $1,099 - $4,499 $999 - $4,299
Read all reviews
Ample storage
Durable finish
Great design
Clothing storage
Linen storage
Customer comments about Room & Board Artisan 41w 48h Six-Drawer Dresser:
Basically I like this dresser but had to return the first one that was delivered due to the quality of the wood grain and wax build-up that looked like it hadn't been adequately buffed before release from the workshop. The replacement piece has beautifully matched graining on the drawers but the drawer framing detracts in that some of the cross pieces were noticeably darker than others, not of uniform tone like the photo. Nevertheless it was evident that some thought was given in the placement of the framing pieces and I didn't feel it was enough of an issue to try for a third time. I would like to add that customer service was extremely helpful and considerate and timely in effecting the exchange. The one thing I don't like about the piece is the rail system for the drawers; there's too much sideways movement when opening or closing them, making them seem a bit loose as they slide, but this is probably just a matter of personal preference--I like a little more heft, and the design quality and beauty of the wood more than makes up for the rail system. The wax build-up was evident on the replacement piece too but as customer service explained, it was the nature of the process and would work itself out over time as I performed routine polishing. Now, about a year from when I purchased the dresser, the surface is now smooth with a lovely sheen, and with the wood darkening naturally, the tone of the drawer frames has evened out as well.
I live in a:
House
This product is used in my:
Primary bedroom
Share this review
Ample storage
Drawers/doors function well
Durable finish
Great design
Quality construction
Customer comments about Artisan 41w 48h Six-Drawer Dresser:
It's true, I had to save in order to buy this dresser. I've taken particle board, put-it-together-yourself-with-a-tiny-tool furniture as far as I can by resorting to wood gluing everything as I followed the picture book assembly instructions. Fed up with poor results, I decided to seek a real piece of Made in America furniture. This dresser has a beautiful stamp inside the drawers stating it was made in Vermont through a deal with Room and Board. It is solid, sturdy, functional and I fully expect will last a long time. I simply love it and am thrilled I skimped and pinched in order have something that will last years.
I live in a:
Apartment/condo
This product is used in my:
Primary bedroom
Share this review
Ask a Question
Do you have questions about this product?
We're here to help with answers from our expert Design Associates.
4 Questions | 4 Answers
Displaying questions 1-4
Artisan 41w 48h Six-Drawer Dresser

Q:

Can the artisan dresser be purchased in maple wood ?

Asked on 5/18/2014 by Quality furniture fan

1 answer

A:

The Artisan collection is offered only in solid cherry or walnut wood.

Answered on 5/20/2014 by Design Associate from Room & Board

Artisan 41w 48h Six-Drawer Dresser

Q:

How much does this weigh?

Asked on 8/18/2013 by WC Williams

1 answer

A:

This dresser will weigh between 175 pounds and 200 pounds.

Answered on 8/18/2013 by Design Associate from Room & Board

Artisan 41w 48h Six-Drawer Dresser

Q:

We are looking at the sherwin king bed in cherry. Could we pair it with this dresser instead of the sherwin dresser? Does the cherry wood and stain look the same?

Asked on 7/26/2013 by emily from san francisco

1 answer

A:

Both the Sherwood and Artisan collections are made from natural cherry and have simple, classic lines so the pairing of the two not only works but makes sense. The cherry in each collection is natural, unstained and sealed with an oil and wax finish.

Answered on 7/27/2013 by Design Associate from Room & Board

Artisan 41w 48h Six-Drawer Dresser

Q:

Is it possible to get round wood pulls/knobs on the artisan series vs. linear pulls?

Thank you,

Suzanne Smalligan

Asked on 4/23/2013 by NeedBedroomStorageBadly from Grand Rapids, MI

1 answer

A:

Because these pieces come to us pre-drilled for this style of drawer pull (which requires two screws), we can't switch to a round, single screw knob. We may have the option to custom order without the handles. Any of our design associates at 800.301.9720 could help you investigate custom options.

Answered on 4/23/2013 by Design Associate from Room & Board
Displaying questions 1-4