Otis Swivel Chairs with Bradshaw Table in Lobby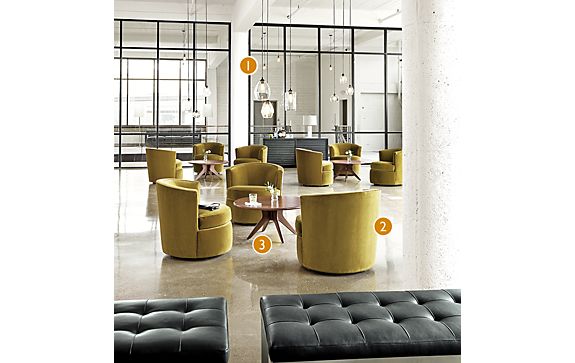 Why this room works
Make a statement by hanging various pendant lights at different lengths. Each of these pendants is hand-blown and makes this lobby space memorable.
Simple and classic, the Otis swivel chairs are inviting and ideal for a lobby. Richly colored fabric makes the chairs a focal point that offsets dark accents in this space.
Bradshaw cocktail tables help group each chair cluster together, creating an intimate environment in a large area.