Adams Bench by the Inch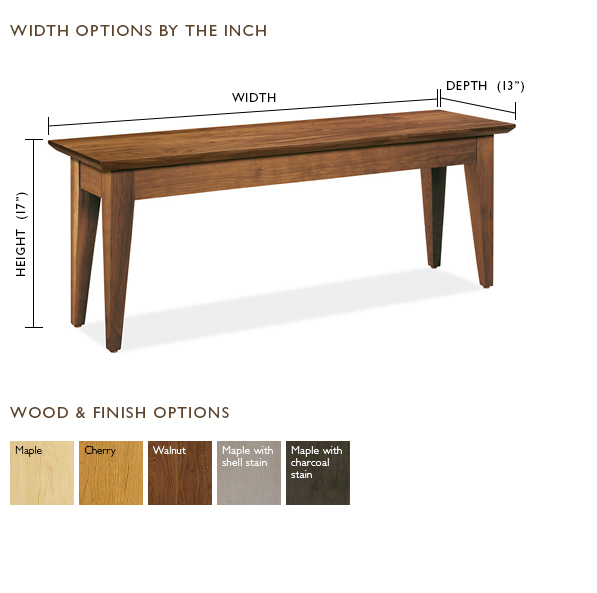 Adams Bench by the Inch
The Adams bench brings the simple elegance of Shaker design into the modern home. Each piece in the Adams collection is handcrafted from solid wood and signed by the West Virginia artisans who built it.
To see how Adams looks in each wood & finish, visit our stocked Adams benches.
To order this bench, visit any of our stores or call 800.301.9720.
Made for you in 6 weeks