Andover Bench by the Inch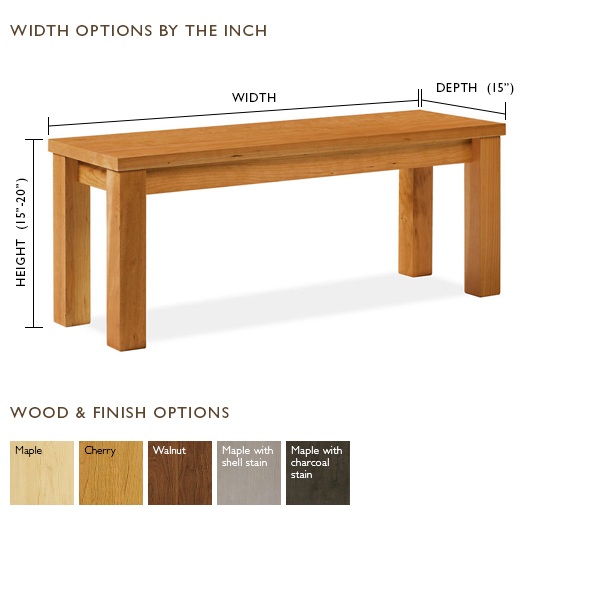 Andover Bench by the Inch
The Andover bench is a straightforward design that showcases the beauty of solid wood and the impeccable craftsmanship of the Vermont woodworkers who build each piece.
To see how Andover looks in each wood & finish, visit the stocked Andover benches.
To order this bench, visit any of our stores or call 800.301.9720.
Made for you in 5 weeks