Pratt Table by the Inch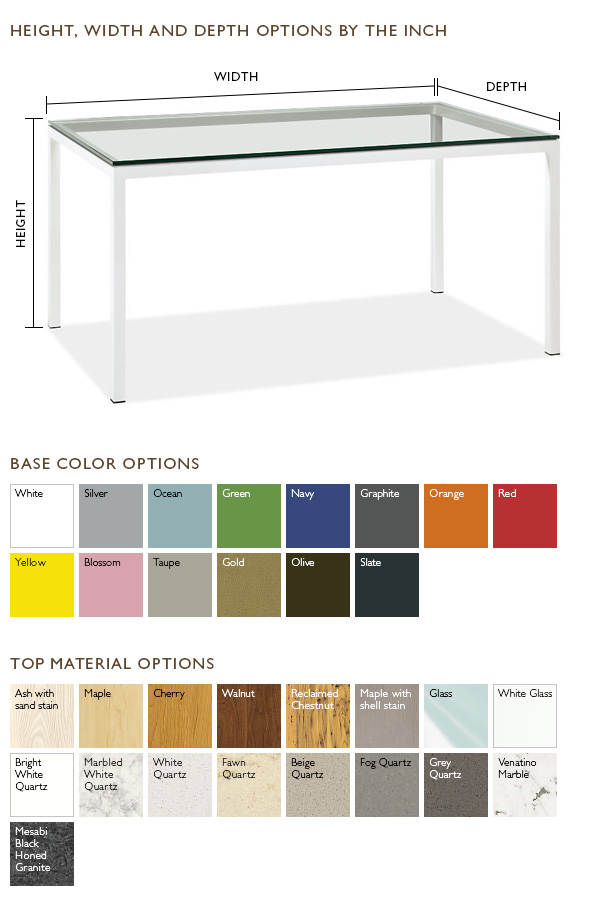 Pratt Table by the Inch
This modern table features a glossy, powder-coated steel base that's made in Minnesota and available in a variety of colors. Sleek legs set at the corners provide ample seating space. Design your ideal table by choosing from a wide range of top options in materials like glass, wood, MDF or stone. Pratt is a durable table that will be part of your family's dinners for years to come.
To see how our top materials look with Pratt powder-coated bases in colors, visit our stocked Pratt tables.
For pricing and ordering information, visit any of our stores or call 800.301.9720.
Made for you in 8 weeks