Montego Outdoor Table by the Inch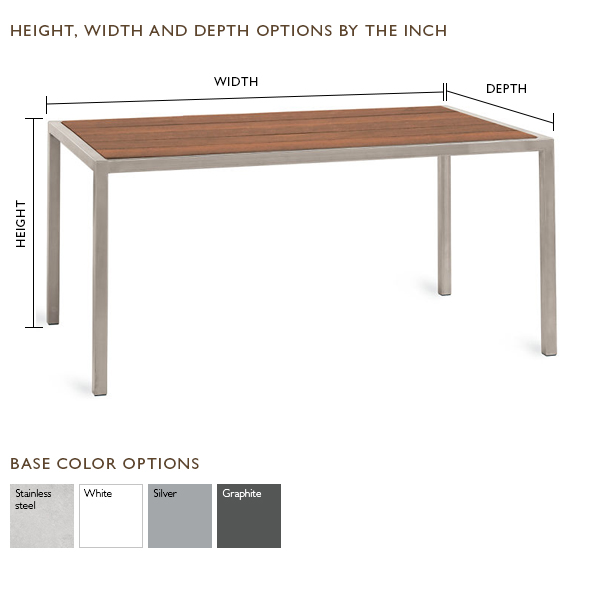 Montego Outdoor Table by the Inch
The Montego outdoor table features a striking mix of solid ipe wood and hand-welded stainless steel or powder-coated stainless steel, making it as durable as it is eye-catching. Left untreated, ipe develops a beautiful silver patina. Perfect for al fresco meals, this modern dining table is a great addition to your outdoor space.
To see how materials look together, visit our stocked Montego tables.
To order this table, visit any of our stores or call 800.301.9720.
Made for you in 5 weeks