Customize your table

Portica Thin Outdoor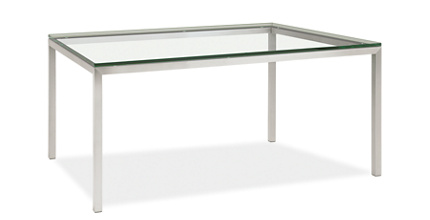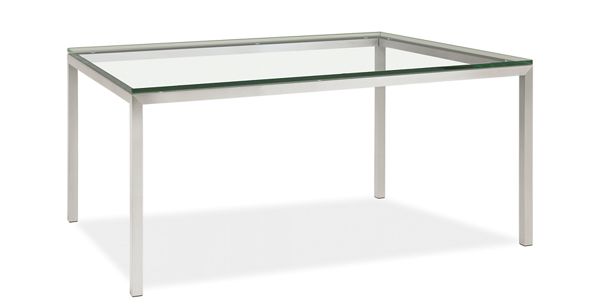 Zoom
Your selected width must be equal to, or longer than, your selected depth.
Click Save Choices to update your changes.
Need Help? Read our measurement tips
Save Choices
Click on a material to change your top selection.
Click on See Details to order a photo card and to learn about the top material.
Please note that powder-coated MDF is available in stocked sizes only.
Description
We're bringing a Room & Board classic outside. The simple design of Portica, made specifically for outdoor living. Choose from our selection of tabletops to create a look you'll love and mix it with any of our outdoor chairs.
Additional Info
Please note that all natural materials have variations in color and grain and may differ slightly from the image shown. Larger tables with stone tops may require multiple pieces as indicated in the product summary.
Return to Designing
General Tips
When calculating the measurements for your custom table, make sure to consider any doorway, stairs or hallways your table may need to maneuver through
All overall height measurements include the top
Dining Tables
The standard recommended height for a dining table is 29"
The general rule of thumb is to allow for 24 inches per person around your table
Allow for space so chairs can be easily pulled out from the edge of the table. Between 18-24 inches is the norm, though traffic paths in your room may require even more space
The placement of the legs may affect chair placement, giving you more or less room along a side
The width and height of your dining chairs–and if your chairs have arms–may affect how many fit around the table and how far they can be pushed in when not in use
Counters
The standard recommended height for a counter table is 36" and 42" for a bar table
Choose a height that works not only for standing tasks, but for any seating you may require: generally, counter stools have a 24-inch to 26-inch seat height, while bar stools have a 31-inch seat height
Accent Tables
The standard recommended height for an end table is 22" - 30"
The standard recommended height for a cocktail table is 13" - 17"
Remember to allow for at least 18 inches between the cocktail table and sofa for easy traffic flow
End tables should be at or below the arm height of sofas and chairs to avoid awkward reaching
Console tables placed behind a sofa should be at or just below the height of the back of the sofa
Standard Recommended Types
| Type | Average height |
| --- | --- |
| End Tables | 22" - 30" |
| Cocktail Tables | 13" - 17" |
| Dining/Office | 29" |
| Counter | 36" |
| Bar Height | 42" |
Product Reviews/Q&A
Product Rating
UPS Shipping
Get unlimited accessories shipped for free via UPS.
Get unlimited accessories shipped for free via UPS.
This oversize item ships for $25 via UPS.
This item ships for free via UPS Ground.
View options and prices
Custom Product Policy
A non-refundable fee of 30% applies to custom products that are changed, canceled or returned. Full refunds are only given if the order is canceled within 48 hours of being placed.
Read all reviews
Affordable
Durable finish
Easy to clean
Great design
Quality construction
Customer comments about Portica Custom 37-60w Thin Leg Outdoor Table:
Could not find a modern looking quality outdoor console table anywhere else. We were able to do a custom design to fit our space with quality outdoor rated materials. When the table arrived it was everything I had hope for and is expected to last a lifetime.
Service and delivery comments:
Delivery was phenomenal and truly while glove caliber.
I live in a:
House
This product is used in my:
Outdoor patio
Affordable
Durable finish
Easy to clean
Great design
Quality construction
Customer comments about Portica Custom 37-60w Thin Leg Outdoor Table:
We were looking for a quality modern looking outdoor console table which was hard to find. R&B has these outdoor customizable tables which is exactly what we needed. Others modern console tables we looked out were questionable on the quality and usually rated for indoor only usage. I won't say this was inexpensive but you get what you pay for and it looks beautiful, modern and very high quality. Highly recommended for outdoor use.

The delivery was exceptional in that there were no issues at all. Finally, Room and Board impressed us with there overall customer service. Specifically, (in addition to the delivery process) when visiting the store we dropped our cell phone and were surprised when within minutes of leaving they called to say that they found it. This positive action in itself made us feel that we had already saved $200.

Would highly recommend this store and all of their products and we are already looking forward to our next purchase from them.

Believe me, if you are looking for modern furniture plus quality Room and Board should be on the top of your list.