Adams Table with Georgia Bench and Doyle Chairs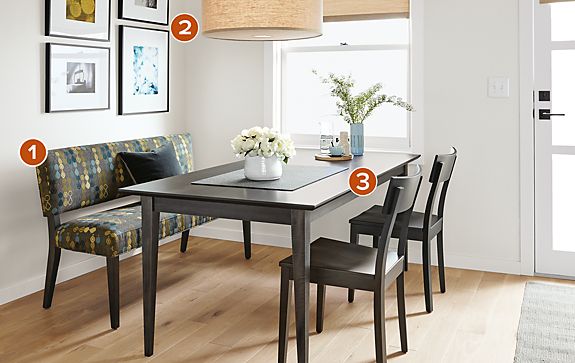 Why this room works
Our Georgia bench provides unique and functional seating for meal time. A fun twist on traditional seating, a bench accommodates numerous people and adds unexpected style.
Positioning a frame wall near your dining table is a great way to encourage conversation among guests. Hang your favorite artwork or photos to spark memories and to create visual interest in a space many people enjoy.
Our Adams table brings timeless elegance into this casual, modern dining space. The tapered legs are inset from the corners to allow an overhang for additional surface area.