Bradshaw Table & Eames® Chairs Dining Space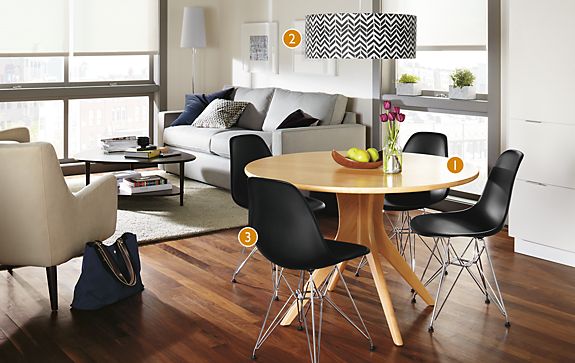 Why this room works
Woods don''t need to match - mixing woods and finishes can elevate each type to look even more beautiful. Instead of fading into the background, the light maple of the table rises up out of the walnut flooring and allows each one to be appreciated.
Art doesn't have to live in a frame. The shade of a pendant light is the perfect canvas for a fun pattern or bold color. It also draws the eye upward, making spaces seem larger.
Enjoy Modern Classic furniture in any type of space. These design icons easily mix with other pieces - classic, modern or in between. Play off the shape, color or material for a look that brings out the best in each piece.