Corbett Table with Ava Leather Chairs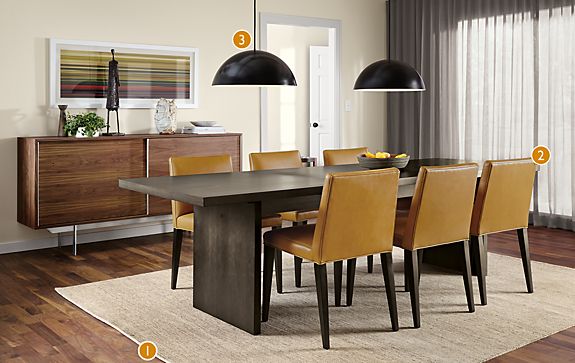 Why this room works
The softness and tone of this rug lighten up the room, which is mostly filled with dark accents.
Leather dining chairs balance out the Corbett Table, and their comfortable seats encourage guest to linger at the table a little longer.
Opt for multiple lighting pendants when you have a large dining table. Not only will it help balance out the room visually, but two pendants here allow light to be distributed evenly.