Saarinen Table & Cora Chairs Dining Space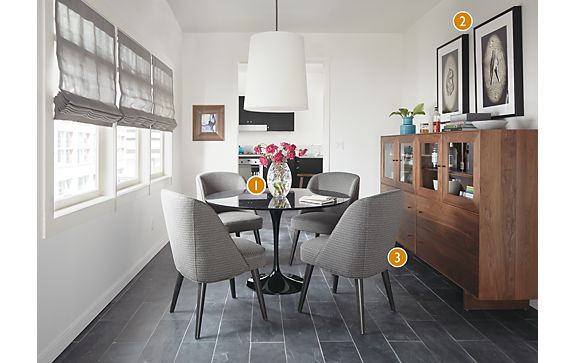 Why this room works
In this narrow room, a standard rectangular table would have created traffic-flow problems. Easy to maneuver around, circular tables also make it simple to slide in an extra chair since there are no corner legs to get in the way.
Oversized pieces can work beautifully in small spaces. The graphic black-and-white photos add interest without distracting from the view, while the simplicity of the pendant light balances its large scale.
Curvy upholstered chairs in a simple pattern are not only comfortable for dining. Use the same chair in the bedroom or office and pull it up to the table when extra guests arrive.