Ventura Cherry Table Dining Room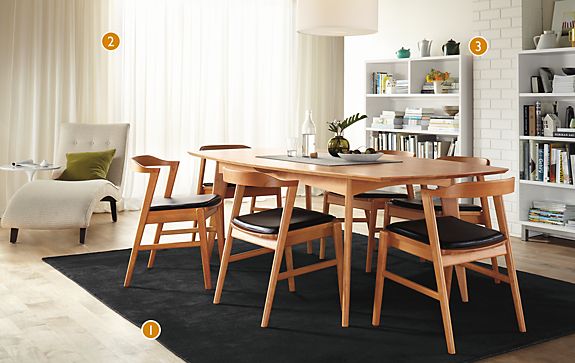 Why this room works
In open floor plans, it can be hard to create "rooms". Define the dining area with a large rug. Here, we used a dark color to anchor the space within the light-colored flooring. The result is a cozy island that draws guests to the table.
Sheer drapes extend past the width of the windows to create a wall of soft, flowing fabric.
Bookcases that match the wall color make the room seem larger and let the colors and shapes of the accessories pop against the white background.