Entryway with Berkeley Console Table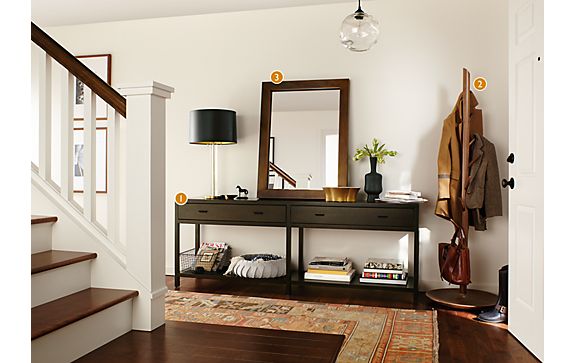 Why this room works
A large console table can anchor your entryway with dynamic, linear design. It's great for showcasing or storing items you need on your way in or out of your home.
Keep your entryway beautiful and organized with an artistic coat rack. The design of this coat rack is a functional piece that double as a piece of art.
Add a mirror for a last minute check before heading out the door. Rest the mirror on the console table for a fresh, modern look.