Entryway with One-of-a-Kind Wall Art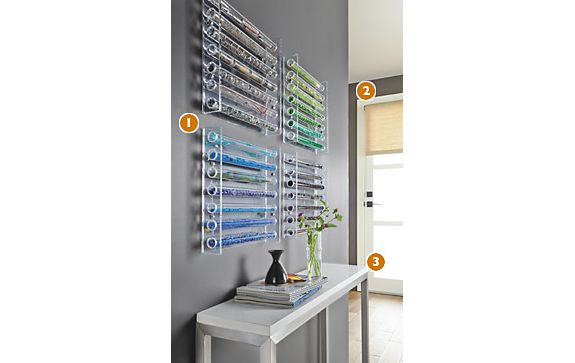 Why this room works
Artwork can add interest to a small wall, or define your entryway space. Three-dimensional pieces can be admired from every angle and invite guests to pause.
Add a layer of privacy without blocking the view by using semi-sheer Roller shades. Our custom window treatments can be made to perfectly fit any size of door or window.
A petite console table won''t block traffic flow, but is big enough to hold your everyday essentials and favorite decorative items.