Entryway with Slim Console Table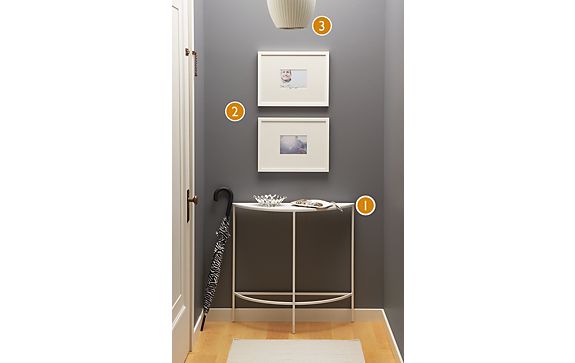 Why this room works
Even the smallest spaces can have a functional entryway. A console table provides a landing spot for keys and phone, and the half-moon shape makes the most of every inch.
Unify your color palette to create calm in tiny spaces. The table, frames, trim and door all work together for a cohesive look.
A simple pendant lamp brings much-needed light to a windowless entry and gives another opportunity to add a shot of modern design.