Moro Anywhere Armoire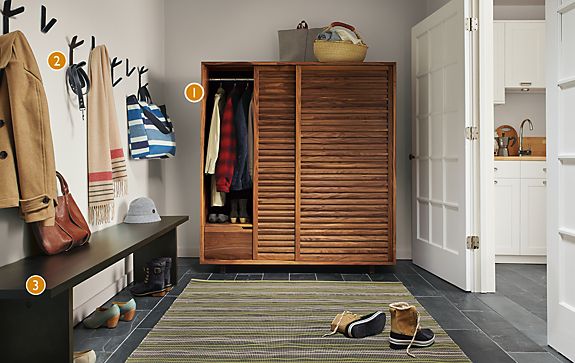 Why this room works
Conceal clutter behind the armoire's space-saving sliding doors. A beautiful, handcrafted piece, this armoire is the perfect scale for this entryway and keeps everything looking organized.
Get creative with hanging some hooks. The lengthy wall provides plenty of space for everyone to hang up their jackets, bags and scarves.
Gain some entryway assistance from a strategically placed bench. Take a quick seat to put on shoes or to organize your bag.