Description
The Moda kids' loft bed offers a versatile design with space-saving desk, four-drawer dresser and bookcase storage options built right in. Made from solid maple and white medium density fiberboard, there's no box spring required and the guard rail and ladder are included.
Safety Certification
A third-party testing lab has certified that this bunk meets all applicable current Federal Regulations and ASTM standards.
Mattress Guide
Everything you need to find your perfect night's sleep. Moda
Stocked Item
$4,199.00
UPS Shipping
Ship an unlimited amount of small accessories for free. Ship one large accessory item or a piece of small furniture for $25 via UPS Ground.
Get an unlimited number of small accessories delivered for this set rate.
Delivery rate for a single large accessory item or a piece of small furniture.
Free delivery on this item.
View Options and Prices


Suggested Pairings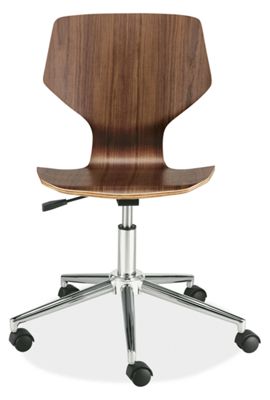 $199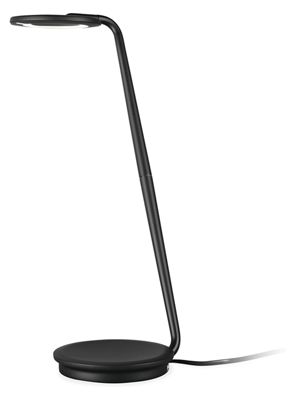 $199 $129

Similar
Styles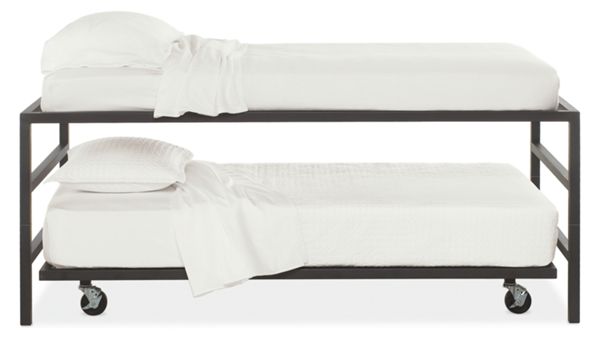 $599 - $1,299
$1,499 - $1,599
Read all reviews
Customer comments about Moda Loft Bed with Middle Desk and Two Four-Drawer Dressers:
We absolutely loved the design and utility of the Moda Loft Bed for my daughter's small room and she loves her bed. Unfortunately, the construction of the dresser portion is HORRIBLE. I have never been compelled before to write ANY review of any product I've bought but I am this time. We bought the loft bed in August 2013 and by May of 2014 the dresser drawers were coming off track and couldn't be opened and closed easily. The tracks are affixed to particle board and its just not sturdy enough to take the wear and tear (after less than 9 months). My husband has had to reattach the tracks several times (weekly at this point). This is NOT a cheap piece of furniture -- actually it was one of the more expensive loft bed options we looked at but we went with it because of the good reputation Room & Board had. We are now second guessing our decision. This is so unfortunate because there doesn't seem to be an easy fix as the material used in construction is so poor. I have reached out to the Room and Board salesperson who sold this to me and I am hoping the company has some adequate solution.
Share this review
Ask a Question
Do you have questions about this product?
We're here to help with answers from our expert Design Associates.
17 Questions | 17 Answers
Displaying questions 1-17
Moda Loft Bed with Middle Desk and Two Four-Drawer Dressers

Q:

Our ceiling is only 8 ft high. Will there be enough room between the ceiling and the bed to accommodate a teenage boy?

Asked on 7/13/2014 by small nyc apartment from nyc

1 answer

A:

An 8 foot ceiling height should leave enough room for a child, who isn't so tall that he finds the length of the bed uncomfortable, to maneuver.

Answered on 7/14/2014 by Design Associate from Room & Board

Moda Loft Bed with Middle Desk and Two Four-Drawer Dressers

Q:

I think I saw a photo with the desk on the left, perpendicular to the bed. Can the dresser drawers open to to the inside? Alternatively, I saw a similar bed in an online magazine with simply shelves and a separate dresser. That would work was well. The drawers going out from the bed will not. Thanks.

Asked on 4/19/2014 by Debranni from NYC

1 answer

A:

The dresser cannot be turned so that the drawers open to the inside. Item number 207274 has the desk to the side with open shelves where the dresser is on this view.

Answered on 4/21/2014 by Design Associate from Room & Board

Moda Loft Bed with Middle Desk, One Bookcase and One Four-Drawer Dresser

Q:

Is it still true with the Moda loft that the dresser and ladder can't be on the left? We need the dresser and ladder to be on the left and the bookshelf on the right. That way we can get two Moda lofts (one for each child) and put the lofts in an L-shape and be able to use the dresser drawers. Otherwise, we'll have to just get Moda lofts with shelves only, which isn't as practical.

Asked on 2/23/2014 by Cali Mom

1 answer

A:

Due to aesthetic/assembly reasons we cannot reverse the lower sections of the bunk.

Answered on 2/25/2014 by Design Associate from Room & Board

Moda Loft Bed with Middle Desk, One Bookcase and One Four-Drawer Dresser

Q:

what is the height of the desk/clearance under the desk? what is the recommended minimum age for this bed?

Asked on 1/24/2014 by ali from nyc

1 answer

A:

The clearance under the desk of the Moda Loft Bed is 26¾". Using the upper bed or a raised bed is generally not recommended for children under nine years old and definitely not recommended for children under six years old.

Answered on 1/27/2014 by Design Associate from Room & Board

Moda Loft Bed with Middle Desk and Two Four-Drawer Dressers

Q:

HI!

What is the clearance UNDER the bed portion? How high is it?

Thanks!

Asked on 1/16/2014 by Anna from United States

1 answer

A:

The clearance under the bed portion is 57".

Answered on 1/16/2014 by Design Associate from Room & Board

Moda Loft Bed with Middle Desk and Two Four-Drawer Dressers

Q:

If we were to reverse the location of the ladder, so that it would be on the right hand side of the bed, if you're facing the top (head at opposite end of the ladder) can you reverse where the top of the desk sits?

Asked on 12/16/2013 by Camilla

1 answer

A:

The desk cannot change position.

Answered on 12/16/2013 by Design Associate from Room & Board

Moda Loft Bed with Middle Desk and Two Four-Drawer Dressers

Q:

What is the recommended ceiling height for this loft?

Are there any custom options to make the height on this less??

Asked on 12/2/2013 by kt from chicago

1 answer

A:

An 8 foot ceiling should provide enough clearance for a child to get in and out of the top bunk. There is currently no option to change the height of this piece.

Answered on 12/3/2013 by Design Associate from Room & Board

Moda Loft Bed with Middle Desk and Two Four-Drawer Dressers

Q:

Regarding the dimensions of the Moda loft bed. The 79 W 42 D and 76 H

Does the 79 include the18 1/2 inches for the ladder out from the loft?

Asked on 11/11/2013 by Polished Apple Staging

1 answer

A:

The Moda Loft Bed with Middle Desk and Two Four-Drawer Dressers is 79"wide from head to foot. The depth is 42", not including the 18.5" projection of the ladder.

Answered on 11/12/2013 by Design Associate from Room & Board

Moda Loft Bed with One End Desk and One Four-Drawer Dresser

Q:

Can the dresser be turned around so that the drawers open into the area under the bed?

Asked on 10/25/2013 by Mark from Washington DC

1 answer

A:

No, the dresser can only be placed with the drawers opening outward. If you have additional questions, please contact our Design Associates at 800.301.9720.

Answered on 10/25/2013 by Design Associate from Room & Board

Moda Loft Bed with One End Desk and One Four-Drawer Dresser

Q:

What is MDF. What percentage is solid maple compared to MDF--if that is a filler? SG

Asked on 10/22/2013 by Sal from Oak Park, Il

1 answer

A:

MDF, is medium density fiberboard. The Moda bases, drawer fronts, desk tops, shelves, ladders and rails are constructed of solid maple, either painted or stained.

Answered on 10/23/2013 by Design Associate from Room & Board

Moda Loft Bed with Middle Desk, One Bookcase and One Four-Drawer Dresser

Q:

Is the height of the shelves of the moda bed (with bookshelves) adjustable?

Asked on 10/1/2013 by Jen

1 answer

A:

The interior dimensions of the upper four cubbies in the Moda Loft Bed are 18" wide, 12" deep and 13" high. The lower four cubbies each measure 18" wide, 12" deep and 11.5" high. The shelves are not adjustable.

Answered on 10/2/2013 by Design Associate from Room & Board

Moda Loft Bed with Middle Desk and Two Four-Drawer Dressers

Q:

What age group do you feel is most suited for this product? would it carry a kid through high school?

Asked on 9/4/2013 by karen from denver

1 answer

A:

Yes, this bed would certainly work from Grade School on up through High School and beyond.

Answered on 9/9/2013 by Design Associate from Room & Board

Moda Loft Bed with Middle Desk, One Bookcase and One Four-Drawer Dresser

Q:

Is it possible to get a version of this bed that isn't white at all (i.e. all a color and/or wood)?

Asked on 7/31/2013 by SeattleMama from Seattle, WA

1 answer

A:

The Moda Collection is only available in the color combinations shown, all white or white with woods or colors.

Answered on 8/1/2013 by Design Associate from Room & Board

Moda Loft Bed with One End Desk and One Four-Drawer Dresser

Q:

How far out from the bed does the bottom of the ladder sit?

Asked on 7/16/2013 by Robin

1 answer

A:

It is 18.5" from the side panel to the front edge of the ladder that rests on the floor.

Answered on 7/17/2013 by Design Associate from Room & Board

Moda Loft Bed with One End Desk and One Four-Drawer Dresser

Q:

Can this bed be constructed in the opposite direction so that the dresser would be on the left if you're standing in front of the bed? Can the ladder be place on either side or does it have to be on the dresser side?

Asked on 7/16/2013 by Robin

1 answer

A:

We cannot reverse the lower components of the Loft bed, but the ladder and opening can be placed on either side.

Answered on 7/16/2013 by Design Associate from Room & Board

Moda Loft Bed with Middle Desk and Two Four-Drawer Dressers

Q:

I'm looking for a loft bed that can accommodate a full-size mattress - do you offer one?

Asked on 7/9/2013 by Erin

1 answer

A:

All of the loft beds in our assortment accommodate a twin size mattress.

Answered on 7/10/2013 by Design Associate from Room & Board

Moda Loft Bed with Middle Desk and Two Four-Drawer Dressers

Q:

Is it possible to get a combination for the Moda loft bed/desk/shelves not pictured? I'm interested in desk and shelves only, no dresser. Either middle desk and 2 shelves (one on each side) or one side shelf and one side desk. Are either available, what is time frame, and what are prices? thanks

Asked on 4/26/2013 by LookingforLoftbed

1 answer

A:

Yes, we have more Moda styles available, including a loft bed with desk & bookcase options. Search "Moda Loft Beds with Desk & Bookcase Options" to see the styles, prices and availability. If you have further questions, feel free to ask or to call our Design Associates at 800.301.9720

Answered on 4/26/2013 by Design Associate from Room & Board
Displaying questions 1-17