Fort Duo Bunk Bed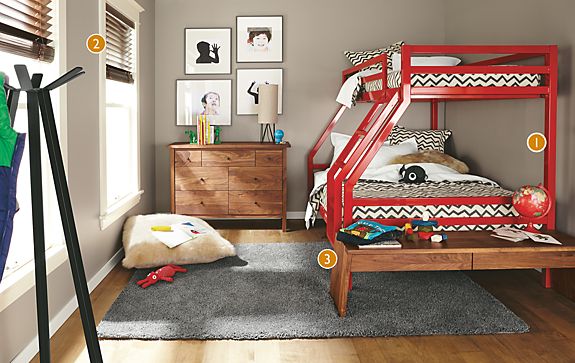 Why this room works
The Fort Bunk Bed is a fun hideaway that's great for sleepovers or for sharing a room. And the bright red color makes this bed as fun as it is functional.
Wood blinds cast a casual and classic look in this bedroom. Easy to manage, they're ideal for blocking out that morning light.
Opt for dual-functioning pieces like a bench. This versatile bench can be used for storage, as an extra seat or as an extra surface for playing.