Moda Collection in Grey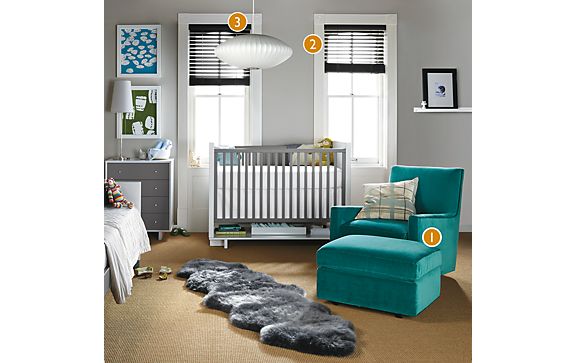 Why this room works
Classic style, clean modern lines and a pop of color make this Swivel Glider Chair stand out. This comfortable chair invites you and your baby to the perfect rocking session.
Wooden blinds block light beautifully in this room. The dark wood complements the lightness of other accents in this room, and you can easily adjust them to stay out of your baby's reach.
Additional overhead lighting is a great feature in a nursery. This artistic pendant gives off even and soft lighting when needed.