Anson Sofa & Delia Chaise Living Room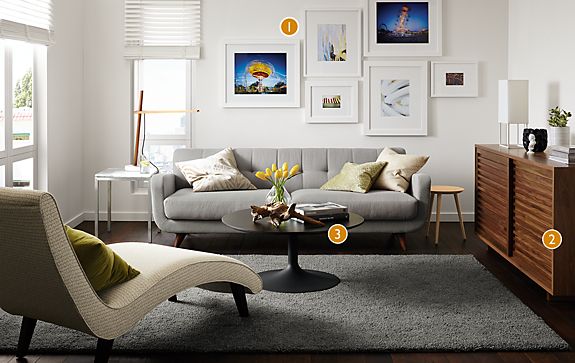 Why this room works
Aligning frames along a vertical or horizontal axis allows you to mix frames of various sizes. This collage's organic style beautifully shows off your favorite photos.
The Moro cabinet is a beautiful way to store items and gives this living room some extra texture.
In such a linear room, a round cocktail table gives the space more definition. Its petite stature is ideal in a smaller space like this.