Bram Leather Sofa with Chilton Cocktail Table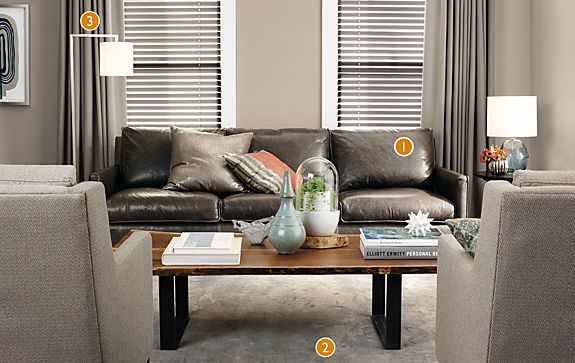 Why this room works
A sofa with a small footprint makes this room incredibly versatile. Pair accent pillows with a leather sofa for a unique texture and personalized look.
The 100% wool rug can handle heavy traffic and cleans up easily, making this the perfect gathering room.
Let there be light! A stunning floor lamp with a dimmer lets you easily create any sort of mood in the room.