Bryce Sectional Living Room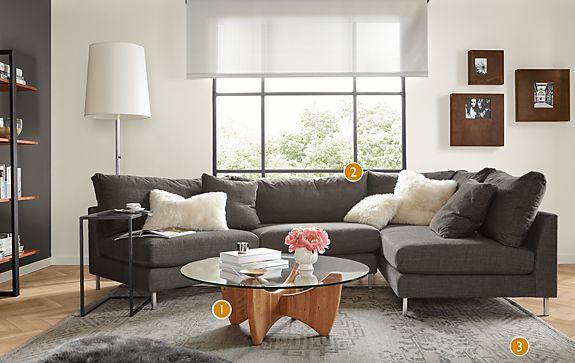 Why this room works
The beauty of natural wood is highlighted in our Fuller cocktail table. The cherry wood base is a warm welcome to this living room, which is heavy on greys and metallic accents. A round glass top helps keep this room feel open and inviting.
Our Bryce sectional can fit any space thanks to our custom configurator. Here, its size curls around the main area of the room without being overbearing. Details like stainless steel legs and angled arms add a modern touch to Bryce's relaxed look.
Grey tones from our Amira rug keeps this room warm, while its timeless design will last for years to come.