Description
Add a layer of comfort to outdoor spaces with our durable outdoor rug. Made from recycled bicycle tubes and polypropylene fibers, the Cyclo rug is hand-loomed for a modern, relaxed look. We recommend using a rug pad when placing the Cyclo rug indoors and do not recommend placing the Cyclo rug over carpet.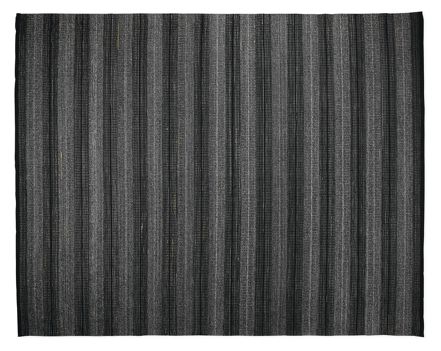 Cyclo
Stocked Item
$599.00
UPS Shipping
Ship an unlimited amount of small accessories for free. Ship one large accessory item or a piece of small furniture for $25 via UPS Ground.
Get an unlimited number of small accessories delivered for this set rate.
Delivery rate for a single large accessory item or a piece of small furniture.
Free delivery on this item.
View Options and Prices

Read all reviews
Affordable
Durable
Great color
Great design
Customer comments about Cyclo 7'6"x9'6" Indoor/Outdoor Rug:
This is the best outdoor rug I've ever purchased. It rolls out smooth and uncreased and lays flat right out of the packaging. The heavier than usual materials keeps it from flying up at the corners in the wind, unlike most rugs made for outdoors. It is also soft to the touch and a pleasure to stretch out on. I would definitely recommend.
Share this review
Ask a Question
Do you have questions about this product?
We're here to help with answers from our expert Design Associates.
5 Questions | 5 Answers
Displaying questions 1-5
Cyclo 5'x7'6" Indoor/Outdoor Rug

Q:

I intend to use this rug on a steel-plate outdoor balcony/terrace that receives a lot of sunlight. Will the material melt and/or hold-up with this exposure? Thank you.

Asked on 3/23/2014 by Boopy1 from Washington, DC

1 answer

A:

While this rug will not melt, with continual exposure to sunlight the rug will show some fading. The rugs are fade-resistant but not fade-proof. The color and pigment will not be completely lost, but there will be a noticeable difference.

Answered on 3/26/2014 by Design Associate from Room & Board

Cyclo 3'6"x5'6" Indoor/Outdoor Rug

Q:

How thick is this rug? I am planning on placing it in front of a door but not sure if it is too thick.

Asked on 1/28/2014 by Jennifer from United States

1 answer

A:

The Cyclo rug has a chunkier weave and is approximately ½ inch at its thickest point.

Answered on 1/29/2014 by Design Associate from Room & Board

Cyclo 7'6"x9'6" Indoor/Outdoor Rug

Q:

Does this rug have a strong odor or smell since it's made of rubber?

Asked on 12/26/2013 by KerryGirl from Michigan

1 answer

A:

Because of the recycled bicycle tubes used in the Cyclo rug, you may notice a rubber smell. As the material is not new, the odor should be minimal to unnoticeable.

Answered on 12/26/2013 by Design Associate from Room & Board

Cyclo 7'6"x9'6" Indoor/Outdoor Rug

Q:

Will this rug damage my floors?

Asked on 12/26/2013 by Bobbie from Texas

1 answer

A:

The Cyclo rug is safe to use both indoors or out, however we do not recommend placing this rug over carpet. We recommend using a rug pad indoors for comfort and to protect the flooring.

Answered on 12/26/2013 by Design Associate from Room & Board

Cyclo 7'6"x9'6" Indoor/Outdoor Rug

Q:

Since this rug is made from upcycled materials, will it track dirt into my home or stain fabrics?

Asked on 12/26/2013 by SusieQ from Des Moines

1 answer

A:

This rug will not track dirt into your home, but the rubber material in the rug could stain light fabrics if those fabrics were vigorously rubbed against the rug.

Answered on 12/26/2013 by Design Associate from Room & Board
Displaying questions 1-5