ROOM & BOARD FABRICS
It's easy to find a fabric you love at Room & Board. We offer an unparalleled, cohesive selection of nearly 300 upholstery fabrics. Our direct partnerships with fabric mills allow us to develop unique fabrics just for you. More than 85% of our fabrics are woven in the U.S. using domestic and imported yarns, and more than a third are only available at Room & Board.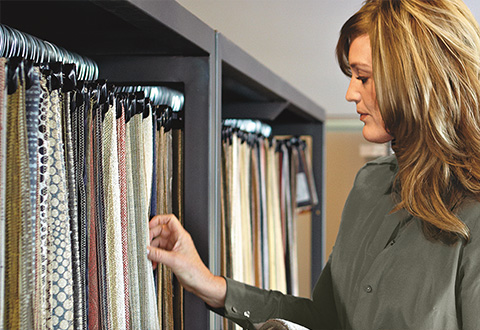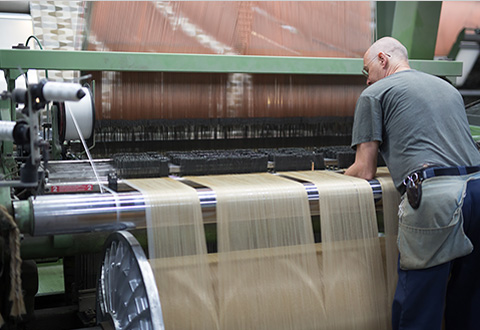 OUR QUALITY
We don't just meet the industry standards when it comes to fabric—we exceed them. Our advanced durability testing checks for details we know matter to you, like fading, pilling and stain resistance. This means you can choose any fabric for your furniture with confidence, knowing that each has earned its place in our collection.
FIND YOUR IDEAL FABRIC
We're here to help you make a great fabric choice for your home or business. Browse our fabric recommendations below or get in touch with our Design Associates for more tips and ideas. We also offer free swatches to help you find the perfect fabric for your space.
Family-friendly fabrics
For families with kids, durability and stain resistance are key. Our family-friendly fabrics have good abrasion ratings to resist rips and tears, plus synthetic fibers which are less likely to stain when little ones spill.
See More Recommendations
Dog-friendly fabrics
If you love to cozy up with your canine on the sofa, consider these dog-friendly fabrics that resist stains and pilling, and are tightly woven to stand up better to puppy playtime.
See More Recommendations
Cat-friendly fabrics
If you share your furniture with a cat, consider these fabrics with a smooth, tight weave. This texture is less likely to snag and doesn't attract fur. Our cat-friendly fabrics also resist stains and pilling.
Performance fabrics
Our performance fabrics have commercial-grade abrasion ratings to hold up in busy rooms. They're also stain resistant and fade resistant thanks to synthetic fibers like polyester and acrylic.
See More Recommendations
Fade-resistant fabrics
We test all of our fabrics for colorfastness with UV exposure. These fade-resistant fabrics are the most likely to stay true to their original color in sunny spaces.
See More Recommendations
Fabrics with natural fibers
There's a lot to love about natural fibers like cotton, linen and flax. They're breathable, feel great and get softer with use. We blend natural fibers with synthetic fibers to keep their soft feel but improve durability.
Fabrics with a stain-repellent finish
Only a handful of our fabrics are treated with a stain-repellent finish because synthetic fibers are inherently stain resistant. However, we think a few of our fabrics do better with this treatment, which causes moisture to bead on the surface and gives you more time to react before a stain sets.
Customer's own material orders
We aren't able to accept customer's own material orders. We only upholster our items in Room & Board fabrics and leathers so that we can guarantee the quality of your furniture.
Fabrics by the yard
All of our fabrics can be ordered by the yard. We also offer replacement cushion casings. Please contact us for pricing and availability details.
fabric types
Easy fabric care
We test all of our fabrics to make sure they're easy to clean. Any fabric in our collection can be spot cleaned using our two favorite products: Folex® Instant Carpet Spot Remover or Crypton® Purple or Gold Upholstery Stain Remover. For detailed spot cleaning and professional cleaning instructions, read our fabric care information.
see more fabric care
Customize it
Customize your new furniture with more than 300 top-quality fabrics and leathers. Any of our upholstered items can be ordered in any fabric, and select items can also be ordered in any leather.
Shop custom upholstery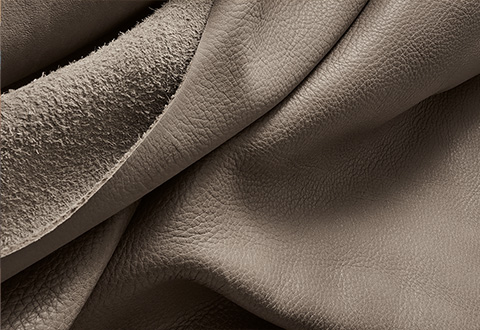 Explore our leathers
Our Italian-tanned leathers combine the best quality with the latest in leather design. Learn what makes our leathers special and compare all the options in our guide.
see the leather guide