Wood Construction
& Joinery
As you learn about our wood furniture, you'll notice that each piece is constructed with joinery that best suits its material, design and function.
Dovetail joinery
Dovetail joinery is used to create a tight interlocking joint. The feather-like look is a sign of high-quality workmanship and creates an interesting detail on exposed corners.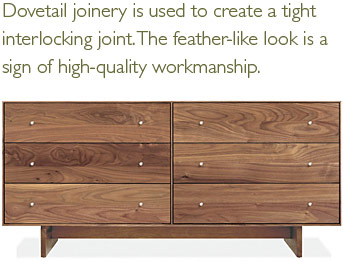 Mortise-and-tenon joinery
Used to create strong joints without interrupting the design, mortise-and-tenon joinery has been used for centuries in fine furniture making. This joinery is often used on pieces that experience heavy use, such as chairs and dressers.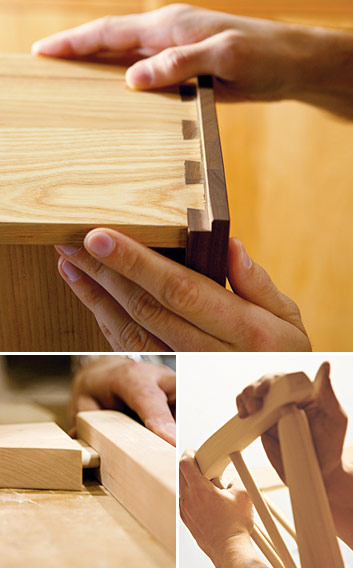 (top) Dovetail joinery being assembled
(bottom photos) We use mortise-and-tenon joinery across our collection. This time honored technique is used to create beautiful durable furniture.