Business furniture
Since 1980, we have created furniture with the perfect balance of quality materials, craftsmanship, design and price—with service to match. We are proud to offer our business clients this same high-touch service and beautiful, long-lasting furniture that meets your specific needs.
Whether you're furnishing an office, restaurant or hotel, our Business Interiors team will help you complete your project successfully. From floor planning and material selection to coordinating your delivery details, we understand the exceptional degree of communication and coordination you need for a successful project and will work with you every step of the way.
We stand behind our furniture and our partnerships with the artisans and craftsmen who share our passion for great design and value. We offer choices and options that make it easy for you to create the perfect space, including fire-rated upholstery and commercially tested dining chairs.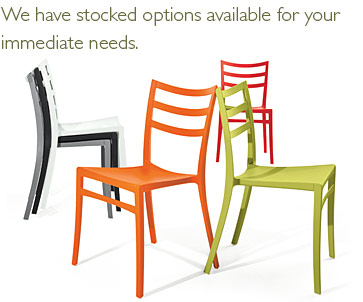 Easy custom options
Our custom programs allow you to create beautiful and unique spaces that meet your specific needs. Tables, rugs, bookcases and mirrors handcrafted to your measurements. Sofas and chairs in more than 300 fabrics. We can also create and test many frame and fabric combinations for commercial requirements. Price will vary depending on the fabric you choose. Allow extra time.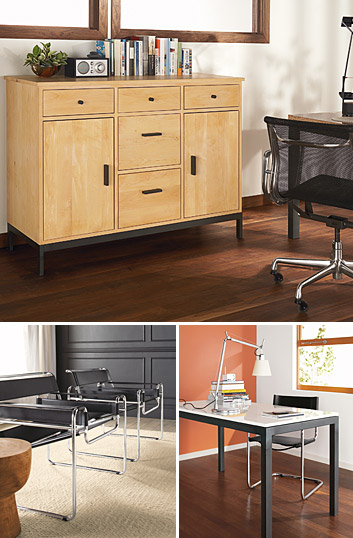 (top) Linear Classic Custom 38h 51x20 three-insert cabinet
(bottom-left) Wassily leather chairs
(bottom-right) Parsons desk with white quartz top