Customer Testimonial:
Solaris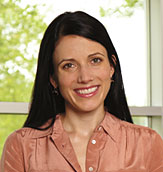 Sharon Cohn is the director of design and construction for Solaris, a residential and retail complex in the heart of Vail, Colorado. When Solaris created luxury long-term rentals as part of their property, Sharon had to furnish four units very quickly. "I stopped into the Room & Board showroom in Denver on my way to the airport. I told the Design Associate, 'I have four floor plans and two hours.' She handled it beautifully. We were able to completely furnish those four units in one short visit."
As an additional 45 rental units were created, Sharon worked with Room & Board Business Interiors. "Having one person as a point of contact who understands my business and my needs makes it so easy," says Sharon. "I didn't see the needs for multiple suppliers/vendors, The whole process has been so smooth and clean. I have done most of the project through the website and over the phone, without seeing the pieces in person. I was never disappointed. Everything matched my expectations."
She later turned to Room & Board for furniture in some of the public spaces of the development. "I've used Room & Board throughout the project from the pool area to outdoor furniture — even the outdoor tables at the restaurant and coffee shop."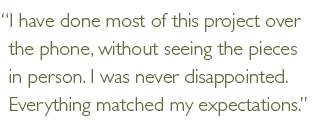 "Whether you're going ultra-contemporary or more classic, it's all there," she says of Room & Board's selection. Sharon was especially drawn to the dozens of options available in our Top + Base table program. "You can take a Parsons table and just change the top depending on the look and function you need. I've always been a huge Room & Board fan for my home, but the quality and the ability to pick multiple options was what I needed for this project."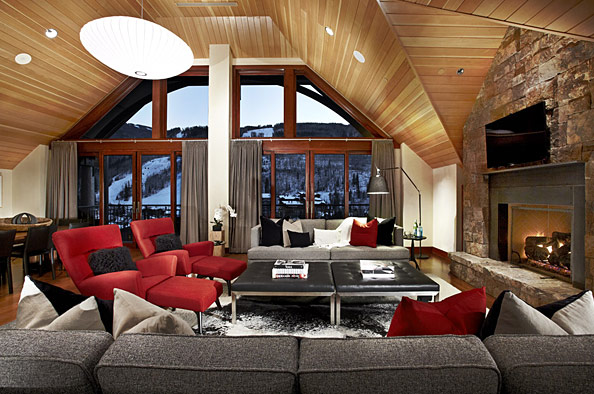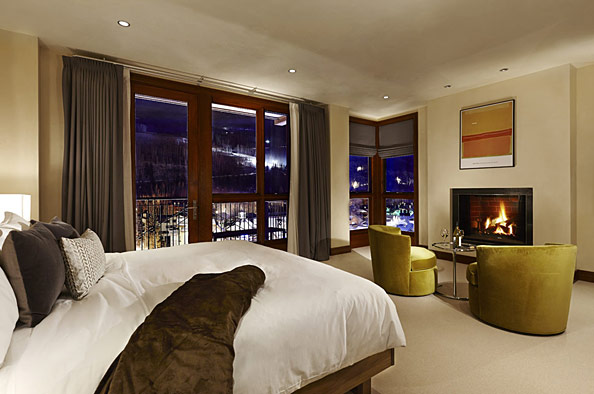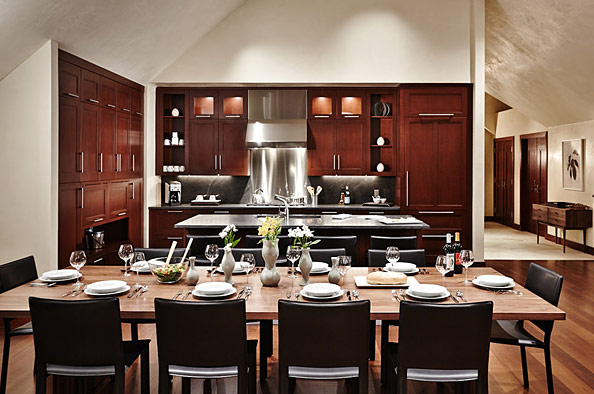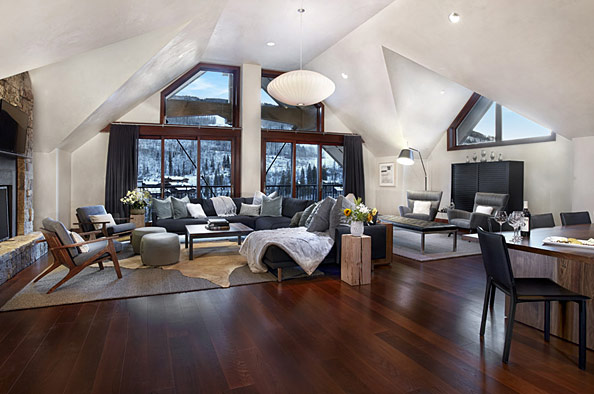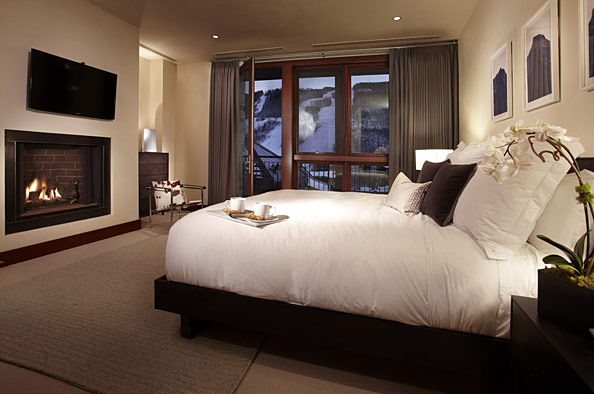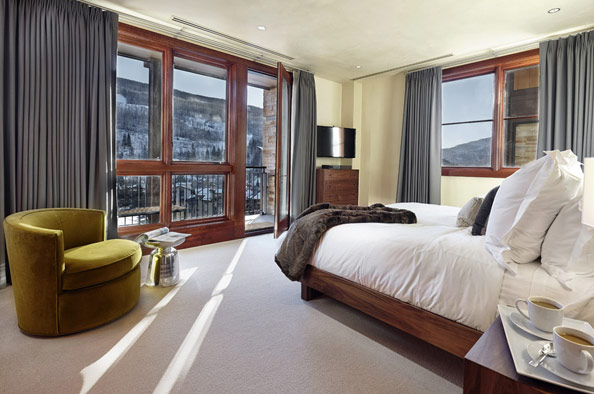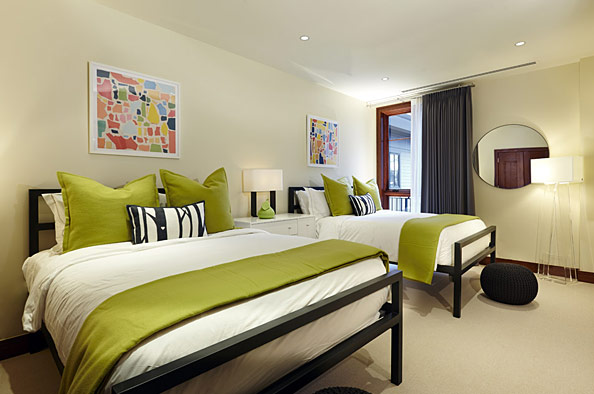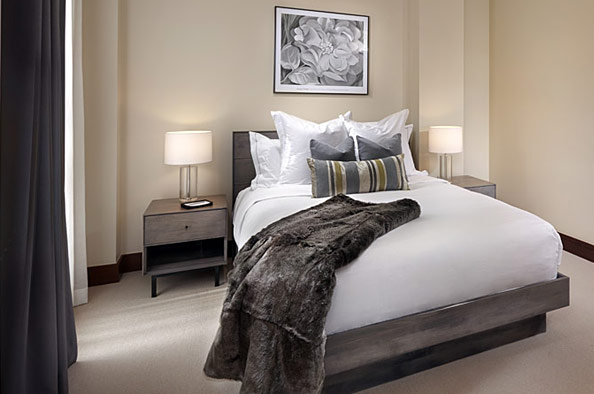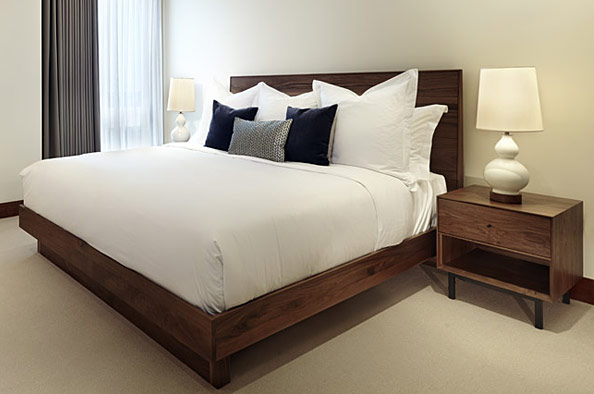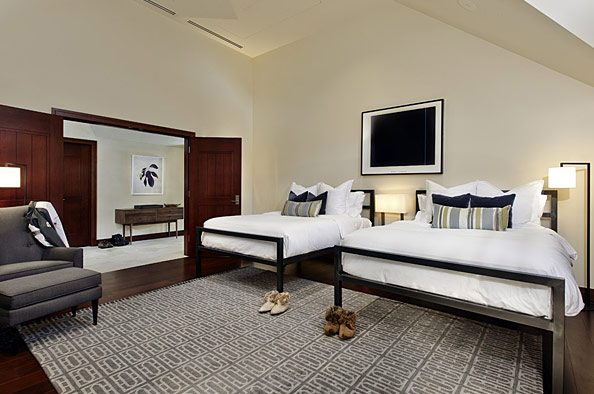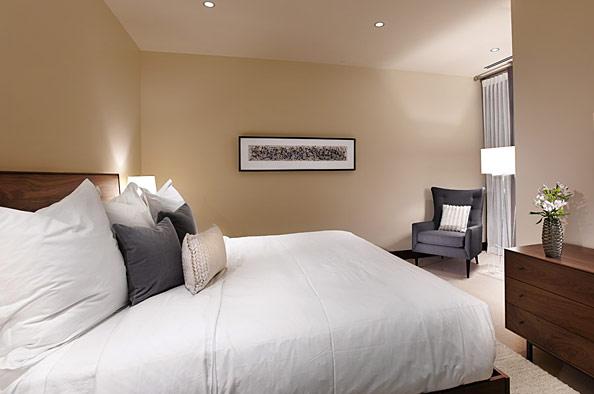 Photography by Nathan Hindman, courtesy of Inspirato
She also appreciated the expert delivery service. Sharon estimates that she saved thousands in delivery costs because each piece is unpacked, assembled and placed as part of Room & Board's standard service, and delivery fees are based on your location, not how much you buy. "I don't need a designer's or contractor's discount because of the flat rate delivery," says Sharon.
Creating a relationship you can trust guides every interaction from start to finish. The dedicated team of experts at Room & Board Business Interiors understands the unique needs of businesses — from product suggestions to care information. "I have to be decisive in my job and the Design Associates confirm my decisions when I can't see something in person and help me move forward. For a business owner who needs ideas and expertise, the Business Interiors Design Associates can guide you through all your options."