Atlanta
See the new 2017 collection starting Monday, January 16.
Visit us in the Westside Provisions development, a retail hub that mixes revitalized historic buildings with new construction, located in Atlanta's Westside neighborhood.
Free on-site parking.
To access the elevator, follow the handicap-accessible sidewalk ramp to the left of the store entrance.
The showroom features approximately 34,000 square feet of design inspiration on three floors.
Opened in 2009.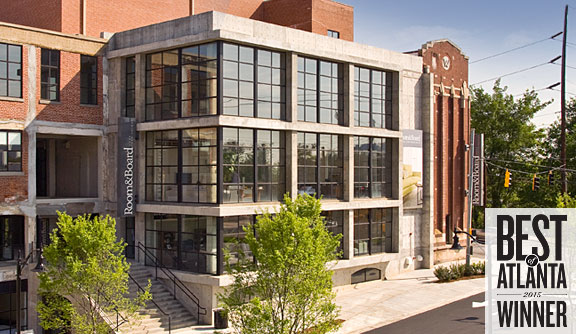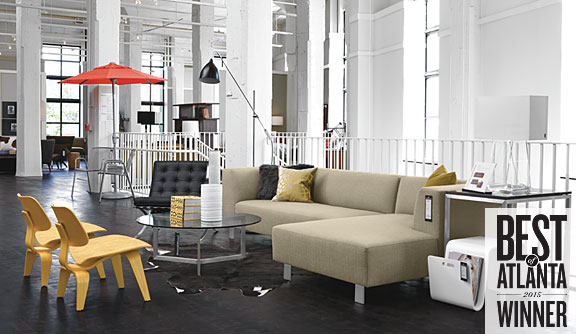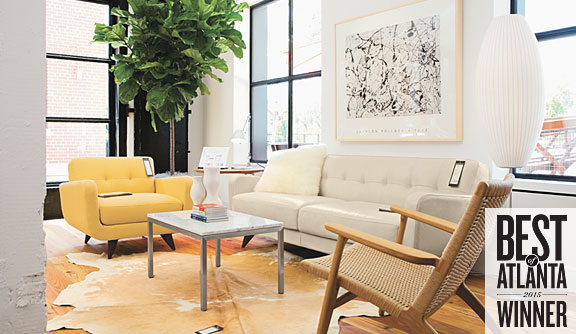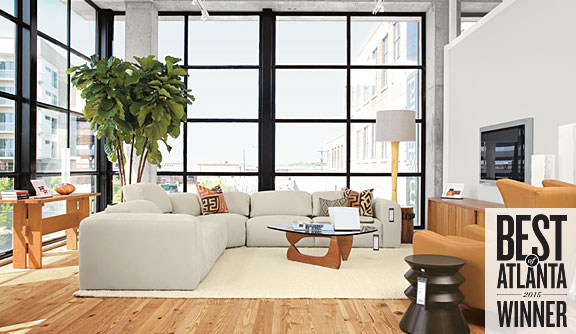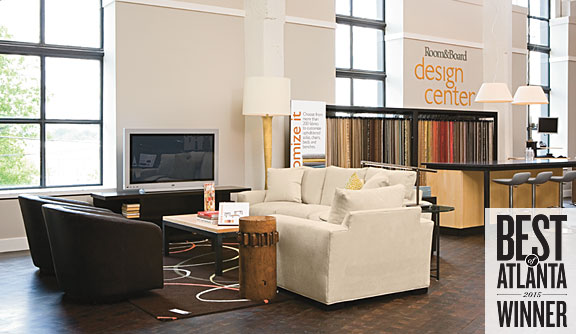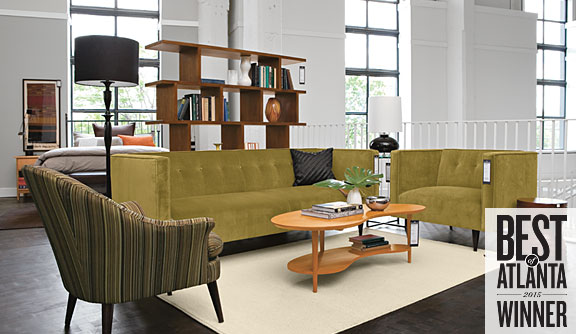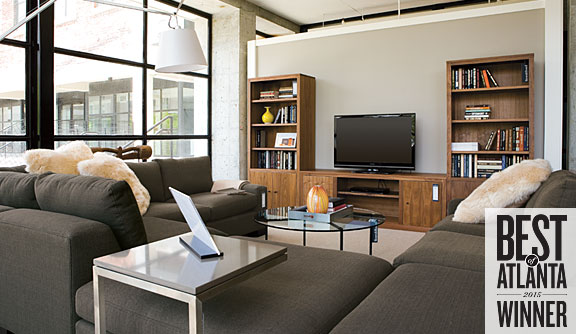 Store events
Places to eat
Places to stay

New 2017 Collection Open House

You're invited to a special open house weekend as we introduce our new assortment of beautifully designed, artisan-crafted furniture and accessories. Explore the collection and get modern design inspiration for your home.

To celebrate our new collection, on Saturday from noon to 5 pm, we will have live music from the Atlanta Jazz Trio, a display by our new neighbor Little Barn Apothecary promoting local artisans, and Brooke Powell, a local artist, will do a live art display in the showroom. On Sunday, Atlanta Jazz Trio and Little Barn Apothecary will return from noon to 4 pm. Enjoy light refreshments and enter to win a $1,000 Room & Board gift card.

Saturday, January 28

10 a.m. to 6 p.m.

Sunday, January 29

Noon to 5 p.m.

Room & Board

Westside Provisions

1170 Howell Mill Road NW

Atlanta

,

GA

30318

404.682.5900

1065 Peachtree Street NE
Atlanta, GA 30309
404.745.5000

1302 West Peachtree Street
Atlanta, GA 30309
1.800.223.5652

176 Peachtree Street NW
Atlanta, GA 30303
866.455.1154
Modern Style Gallery
Check out photos of store events, inspiration and everyday happenings. Use #roomandboardAtlanta or the add a photo button to share your photos from your local store.