Boston
Holiday Hours
Saturday, December 24,

11 a.m. to 3 p.m.

Sunday, December 25,

closed

Monday, December 26,

10 a.m. to 6 p.m.

Saturday, December 31,

11 a.m. to 5 p.m.

Sunday, January 1,

11 a.m. to 6 p.m.
Located in the Back Bay Historic District, at the intersection of Newbury and Massachusetts Avenue. The area features a mix of locally owned boutiques, national retailers and restaurants.
Housed in the historic Sherman Building, constructed in 1908. A modern glass structure was added to the rear with a second-floor balcony.
The showroom features approximately 39,000 square feet of design inspiration on five floors.
Opened in 2014.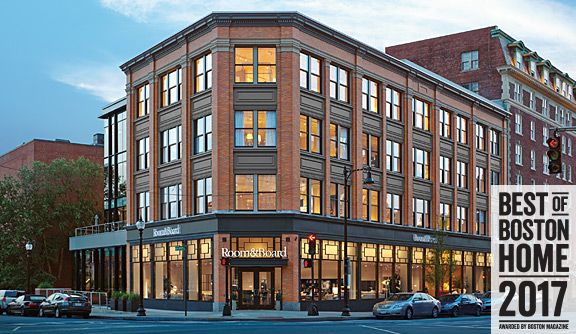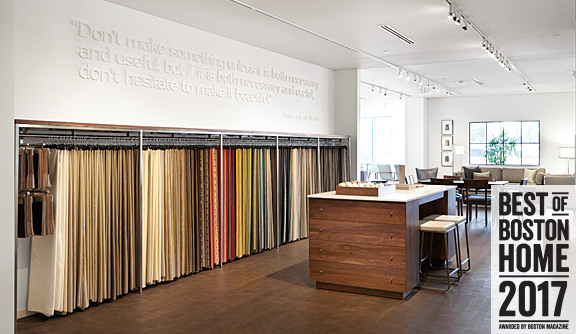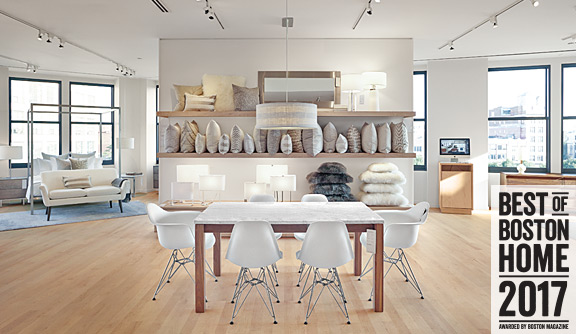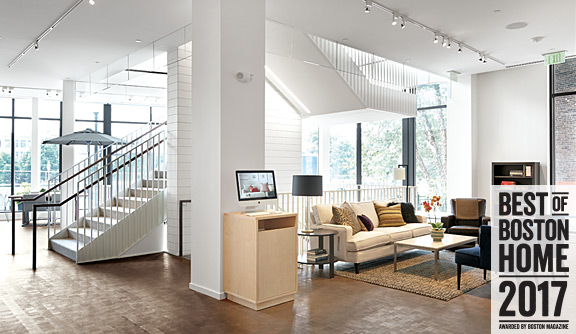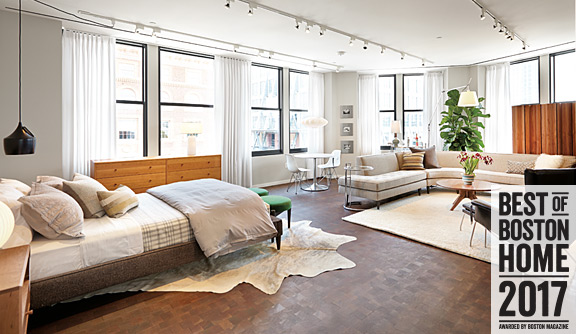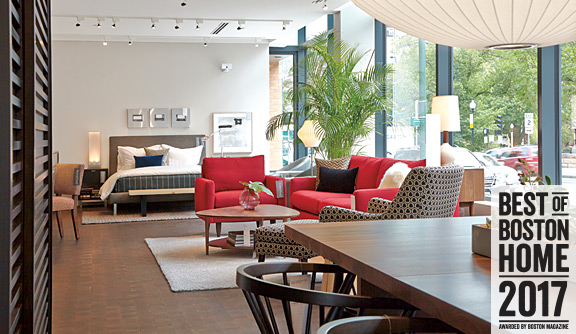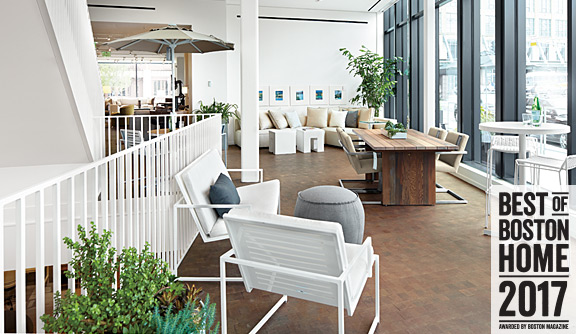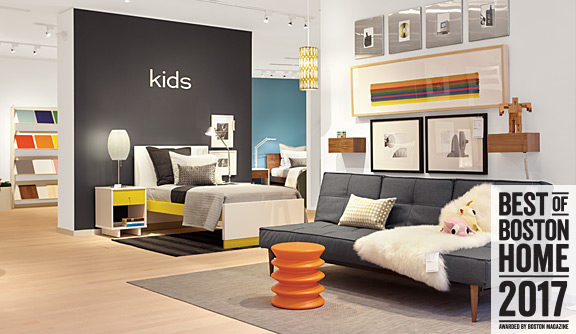 Store events
Places to eat
Places to stay

There are no events scheduled at this time. Check back for upcoming events.

370 Commonwealth Avenue
Boston, MA 02215
617.267.1607

1 Court Street
Boston, MA 02108
617.979.8100
Modern Style Gallery
Check out photos of store events, inspiration and everyday happenings. Use #roomandboardBoston or the add a photo button to share your photos from your local store.
Boston Area Delivery Center
1 Enterprise Drive, Suite 100
Billerica, MA 01821
978.670.1690
Holiday Hours
Saturday, December 24,

10 a.m. to 3 p.m.

Monday, December 26,

closed

Saturday, December 31,

10 a.m. to 3 p.m.

Monday, January 2,

closed