Denver
See the new 2016 collection starting Monday, January 25.
Visit the Room & Board blog to see construction updates and announcements.
Located in the Cherry Creek North shopping district, our showroom is surrounded by one-of-a-kind gardens, boutiques and galleries.
Free on-site parking.
The showroom features 20,000 square feet of design inspiration on two floors.
Opened in 1991.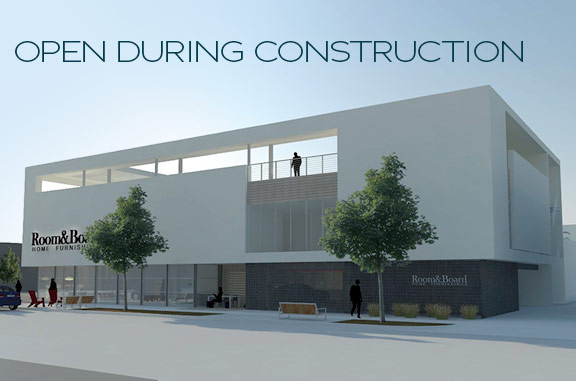 Store events
Places to eat
Places to stay

There are no events scheduled at this time. Check back for upcoming events.

150 Clayton Lane
Denver, CO 80206
866.706.7814

1717 Champa Street at 17th
Denver, CO 80202
303.296.1717