San Francisco
San Francisco Area Delivery Center
Located in the SoMa neighborhood at Seventh and Townsend, inside a restored Chinese import warehouse dating back to the 1950s.
Free on-site parking.
The showroom features 40,000 square feet of design inspiration on three floors.
The facility is powered in part by solar energy, and features landscaping designed by San Francisco landscape architect Andrea Cochran.
Opened in 2005.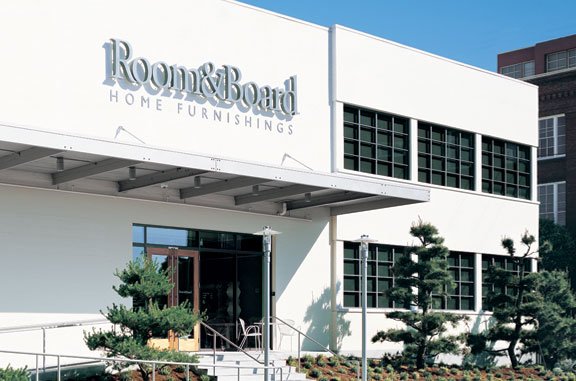 Store events
Places to eat
Places to stay

There are no events scheduled at this time. Check back for upcoming events.

155 Steuart Street
San Francisco, CA 94105
415.495.2100

550 Geary Street
San Francisco, CA 94105
415.868.4091

181 Third Street
San Francisco, CA 94105
415.777.5300
Check out photos of store events, inspiration and everyday happenings. Use #roomandboardSF or the add a photo button to share your photos from your local store.