Customize your table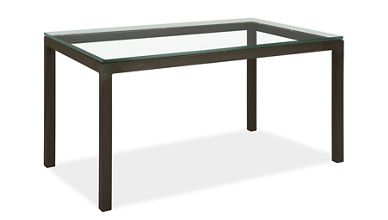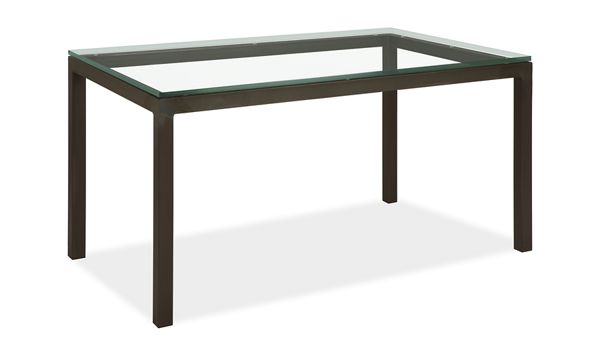 Zoom
UPS Shipping
Ship an unlimited amount of small accessories for free. Ship one large accessory item or a piece of small furniture for $25 via UPS Ground.
Get an unlimited number of small accessories delivered for this flat rate.
Delivery rate for a single large accessory item or a piece of small furniture.
Free delivery on this item.
View Options and Prices
Your selected width must be equal to, or longer than, your selected depth. Click "Save Choices" to update your changes. Need help? Read our measurement tips.
Save Choices
To view a top material on the table, click on the materials below. To order a material sample card or save your selections, click on Save Swatch. Please note that powder-coated MDF is available in stocked sizes only. Measurement tips
My Swatches
Order up to 20 free swatches
Check the box under each swatch, and then click the "Order Selected Swatches" button. If you wish to save your swatches for a later date you must Sign In or Create an Account. Your Ordered Swatches will remain on your "My Swatches" page for 14 days after you place your order.
Description
Our classic Parsons table features a bold natural steel base and subtle weld marks that make each piece unique and showcase the craftsmanship of the Minnesota artisans who build each one by hand. Choose from a variety of top options to make Parsons your own.
Additional Info
Please note that all natural materials have variations in color and grain and may differ slightly from the image shown. Larger tables with stone tops may require multiple pieces as indicated in the product summary.
Custom Product Policy
Returns, cancellations or changes on custom orders will incur a 10% cancellation fee.
Questions? We're here to help!
800.301.9720
Parsons table size guidelines
| | Width | Depth | Height |
| --- | --- | --- | --- |
| Parsons | 7-120" | 7-60" | 12-42" |
| Top Material | Width | Depth |
| --- | --- | --- |
| Glass, Clear & Frosted | 7-120" | 7-60" |
| Glass, Colored | 7-76" | 7-57" |
| Solid Wood & Butcher Block | 7-120" | 7-60" |
| Quartz, Granite, Marble | 7-108" | 7-60" |
| Reclaimed Wood | 7-120" | 7-60" |
Return to Designing
General Tips
When calculating the measurements for your custom table, make sure to consider any doorway, stairs or hallways your table may need to maneuver through
All overall height measurements include the top
Dining Tables
The standard recommended height for a dining table is 29"
The general rule of thumb is to allow for 24 inches per person around your table
Allow for space so chairs can be easily pulled out from the edge of the table. Between 18-24 inches is the norm, though traffic paths in your room may require even more space
The placement of the legs may affect chair placement, giving you more or less room along a side
The width and height of your dining chairs–and if your chairs have arms–may affect how many fit around the table and how far they can be pushed in when not in use
Counters
The standard recommended height for a counter table is 36" and 42" for a bar table
Choose a height that works not only for standing tasks, but for any seating you may require: generally, counter stools have a 24-inch to 26-inch seat height, while bar stools have a 31-inch seat height
Accent Tables
The standard recommended height for an end table is 22" - 30"
The standard recommended height for a cocktail table is 13" - 17"
Remember to allow for at least 18 inches between the cocktail table and sofa for easy traffic flow
End tables should be at or below the arm height of sofas and chairs to avoid awkward reaching
Console tables placed behind a sofa should be at or just below the height of the back of the sofa
Standard Recommended Types
| Type | Average height |
| --- | --- |
| End Tables | 22" - 30" |
| Cocktail Tables | 13" - 17" |
| Dining/Office | 29" |
| Counter | 36" |
| Bar Height | 42" |