Culver City
Room & Board
Helms Bakery Building
8707 Washington Boulevard
Culver City, CA 90232
310.736.9100
Monday - Friday

10 a.m. to 7 p.m.

Saturday

10 a.m. to 7 p.m.

Sunday

11 a.m. to 6 p.m.
Located just south of the Santa Monica Freeway in the historic Helms Bakery complex, our showroom is surrounded by a vibrant mix of retailers and restaurants.
Free on-site parking.
The showroom features 40,000 square feet of design inspiration.
Opened in 2009.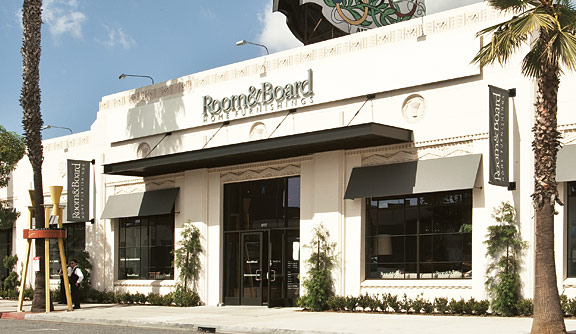 Places to eat
Places to stay
9360 Wilshire Boulevard
Beverly Hills, CA 90212
310.273.1409
8440 West Sunset Boulevard
West Hollywood, CA 90069
800.276.7415
9400 West Olympic Boulevard
Beverly Hills, CA 90212
800.670.6183