San Francisco
685 Seventh Street
San Francisco, CA 94103
415.252.9280
Monday - Friday

10 a.m. to 8 p.m.

Saturday

10 a.m. to 7 p.m.

Sunday

11 a.m. to 6 p.m.
Opened in 2005
The showroom features 40,000 square feet of design inspiration on three floors.
Located in the SoMa neighborhood, inside a restored Chinese import warehouse dating back to the 1950s
The facility is powered in part by solar energy, and features landscaping designed by San Francisco landscape architect Andrea Cochran.
Free on-site parking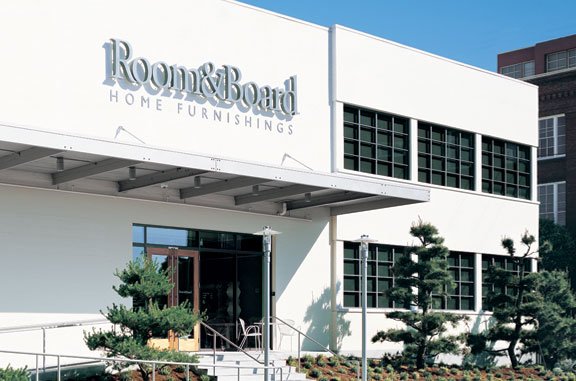 Store events
Good dog. Good design.
Help us choose the best pet habitat, created by renowned Bay Area architects and designers, to raise money for Pets Are Wonderful Support (PAWS), which is committed to the well-being of disabled individuals and their companion animals.


April 16 through May 4
Stop in to see the designs and vote for your favorite for a chance to win a $500 Room & Board gift card.


Places to eat
Places to stay
155 Steuart Street
San Francisco, CA 94105
415.495.2100
550 Geary Street
San Francisco, CA 94105
415.868.4091
181 Third Street
San Francisco, CA 94105
415.777.5300