Description
The simple and bold design of the Piper wood panel kids' bed is a modern look that you and your kids will enjoy for years to come. Made from hand-welded natural steel, each bed showcases subtle weld marks and unique color variations. The wood veneer panels provide a warm contrast to the steel and help keep bedding and pillows in place. No box spring required. Piper
Stocked Item
$799.00
UPS Shipping
Ship an unlimited amount of small accessories for free. Ship one large accessory item or a piece of small furniture for $25 via UPS Ground.
Get an unlimited number of small accessories delivered for this set rate.
Delivery rate for a single large accessory item or a piece of small furniture.
Free delivery on this item.
View Options and Prices


Suggested Pairings
$479 - $649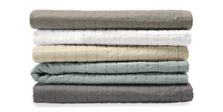 $45 - $209

Similar
Styles
$899 - $1,299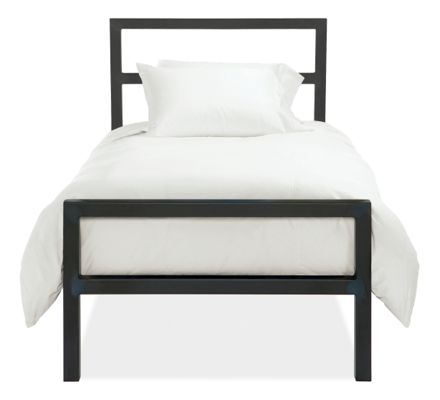 $599 - $799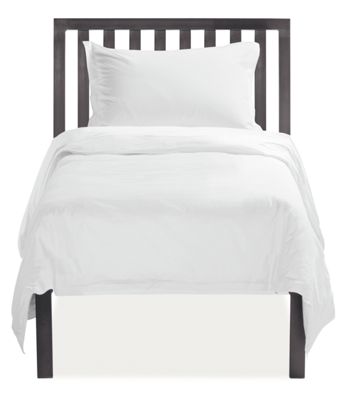 $499 - $699
Read all reviews
Great design
Quality construction
Customer comments about Piper Queen Bed with Wood Panels:
Since this is a new bed we are happy to kick things off with a review! We had shopped a store and had an upholstered headboard all picked out but waited until the new year to order. We saw this one online and took a chance without kicking the tires. We've never ordered furniture online without seeing it in person before so we were a bit nervous given the expense.

Everything just got delivered this morning and we love it! We paired it with two Whitney Nightstands in Solid Walnut and they look great together without being too matchy matchy. We also splurged on the Parsons Under Bed Storage Drawers for extra storage.

Will update our review as we settle in and revisit my star rating for a full 5 stars if everything is still great in a few weeks.
Service and delivery comments:
Service started with your helpful and prompt question area on your website. They helped us select some nightstands to go with the bed. Ordering was easy. Everything was ready earlier than quoted which was a lovely surprise given how miserable this winter has been!

Delivery was awesome as per usual with Room & Board. We have a tricky house approach with all the ice and snow but they were undeterred and gladly improvised to find the best solution.

All the metal furniture had felt pads applied, everything was put together quickly and efficiently. They even helped us move the old mattress to the garage. Couldn't be happier with the delivery.
I live in a:
House
This product is used in my:
Primary bedroom
Share this review
Ask a Question
Do you have questions about this product?
We're here to help with answers from our expert Design Associates.
12 Questions | 12 Answers
Displaying questions 1-12
Piper Queen Bed with Wood Panels

Q:

What is the measurement between the slat base and the top edge of the siderail?

Asked on 3/3/2014 by SC41K

1 answer

A:

There is approximately 1.5" between the height of the slats where the mattress sits, and the height of the side rail. The mattress will sit about 12" from the floor.

Answered on 3/4/2014 by Design Associate from Room & Board

Piper Queen Bed with Wood Panels

Q:

Does the bedframe have center supports running along the bottom of it?

Asked on 3/3/2014 by SC41K

1 answer

A:

The Piper bed has steels slats and does not require a center support.

Answered on 3/4/2014 by Design Associate from Room & Board

Piper California King Bed with Wood Panels

Q:

I love this bed, but would prefer stainless steel. Are there any plans to produce this bed with different metal options?

Asked on 2/6/2014 by maria from San Carlos

1 answer

Piper Queen Bed with Wood Panels

Q:

Are there storage options designed to fit under this bed? A sales associate said there was, but I cant find anything on the site.

Asked on 2/4/2014 by Alicia from Seattle

1 answer

A:

Yes, our Parsons Storage drawers are designed to be used with the Piper bed. You can fit two side by side under the bed lengthwise. The storage drawers are stocked in natural steel and white powdercoat, and can be ordered in eight additional powdercoat colors. View the details here:

http://www.roomandboard.com/rnb/product/detail.do?productGroup=19722

Answered on 2/4/2014 by Design Associate from Room & Board

Piper Full Bed with Wood Panels

Q:

Can one of the trundle beds fit under this bed for a big kid's room?

Asked on 1/30/2014 by car from Phil. PA

1 answer

A:

The Parsons trundle bed will fit under this bed.

Answered on 1/31/2014 by Design Associate from Room & Board

Piper Queen Bed with Wood Panels

Q:

Can you provide more information on the slats? Do they run the full width of the bed or are they split in two (for a queen size)? Do they attach directly to the frame?

Additionally, how do the pieces of the frame connect to each other?

Asked on 1/29/2014 by brettt from Brooklyn, NY

1 answer

Piper Queen Bed with Wood Panels

Q:

How tall is the headboard?

I am trying to determine how much of it will be seen if I use the mattresses I already have here. The distance from the steel slats to the top of the headboard would be very helpful.

Thanks so much!

Asked on 1/21/2014 by Jeannine from United States

1 answer

A:

The height of the Piper Bed is 36", and the platform slats sit 12" from the ground. The distance between the platform slats and the top of the headboard is 24".

Answered on 1/22/2014 by Design Associate from Room & Board

Piper Queen Bed with Wood Panels

Q:

I wanted to know how this item is delivered -- presumably in a number of pieces? Can you let me know the size of the largest piece?

Asked on 1/9/2014 by Nick from Washington, DC

1 answer

A:

The Piper bed is delivered unassembled and the largest piece of the queen bed is the headboard measuring 61w 36h. Our delivery associates will assemble the bed in your home. If you have additional questions, please contact our Design Associates at 800-301-9720.

Answered on 1/10/2014 by Design Associate from Room & Board

Piper Queen Bed with Wood Panels

Q:

Can you tell me what material the slats are? We have the Parsons bed which has steel slats that we love, just curious what material the slats were on this bed. Thanks

Asked on 1/3/2014 by Abby

1 answer

A:

The slats on the Piper bed are also steel.

Answered on 1/3/2014 by Design Associate from Room & Board

Piper Queen Bed with Wood Panels

Q:

Can you please tell me what dresser and desk is in the picture.

Asked on 12/31/2013 by David from Seattle

1 answer

A:

The Piper Queen bed is shown with our Copenhagen dresser and Copenhagen office cabinet.

Answered on 1/2/2014 by Design Associate from Room & Board

Piper Queen Bed with Wood Panels

Q:

I'm planning on ordering the Piper bed w/wood panel today. I read on a review of a different bed someone had issues with their standard size mattress fitting into the bed they purchased, and ended up re-purchasing a mattresses. Is this a typical issue you hear about? Should I double check mattress measurements before placing my order? I'm looking at ordering the Queen bed.

Asked on 12/30/2013 by Measure twice, purchase once from DC

1 answer

A:

The bed frame is meant to accommodate the US standard for each mattress size. If you order a queen frame, your queen mattress should fit beautifully.

Answered on 12/30/2013 by Design Associate from Room & Board

Piper Queen Bed with Wood Panels

Q:

Hello,

I'm very interested in this bed. However, I sleep with a mattress and box springs. The product description says box springs are optional. I am curious what the product would look like with a mattress and box springs. Specifically, how much of the headboard would be covered, and how high above the footboard would the mattress stand?

Perhaps you could tell me the measurement (distance) between the wood slats and the top of the headboard? Top of the footboard?

And is there any way to customize the product to better accommodate box springs?

Thank you!

Will

Asked on 12/26/2013 by Will from United States

1 answer

A:

The distance between the floor and the bottom of the wood panel is 21 inches on the headboard and 5 inches on the footboard. The distance from the slats to the bottom of the wood panel is aprox. 10 inches. Unfortunately we cannot customize the Piper bed.

Answered on 12/27/2013 by Design Associate from Room & Board
Displaying questions 1-12