Lee Industries
For more than 40 years, Lee Industries has built high quality furniture while respecting its employees, customers and the environment.
See all Lee Industries products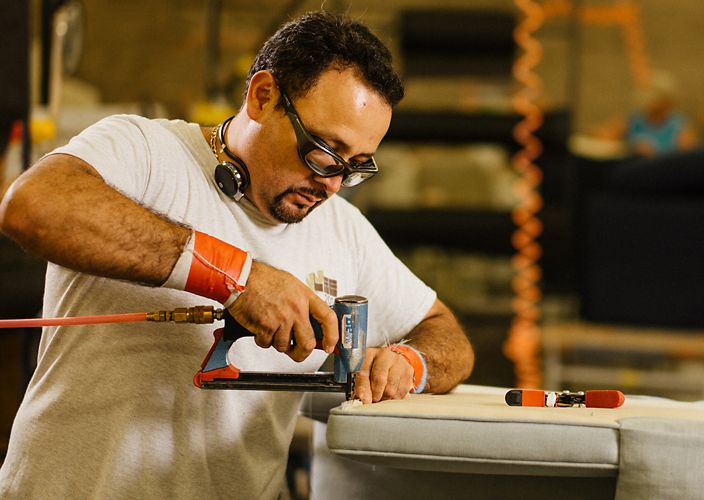 In 1969, Bill and Dottie Coley founded Lee Industries in Newton, North Carolina, determined to make the kind of furniture they'd want in their own home. Bill's training as an architect combined with Dottie's keen eye for colors and patterns made them a formidable team. The company is still run with a commitment to treating employees, partners, community and the environment with respect. In fact, every company that works with Lee must adhere to a Code of Conduct to ensure those values are present every step of the way.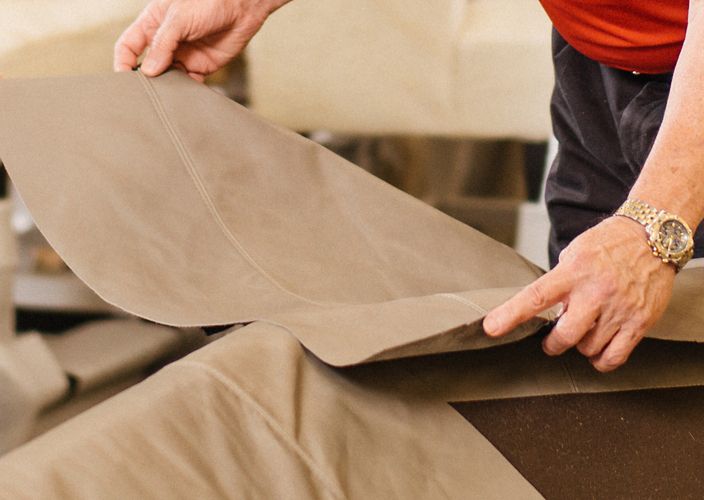 Evidence of the company's support is shown in the average tenure for a Lee associate, which is more than 15 years. The craftspeople at Lee take great pride in producing furniture in the U.S., drawing on years of hands-on experience.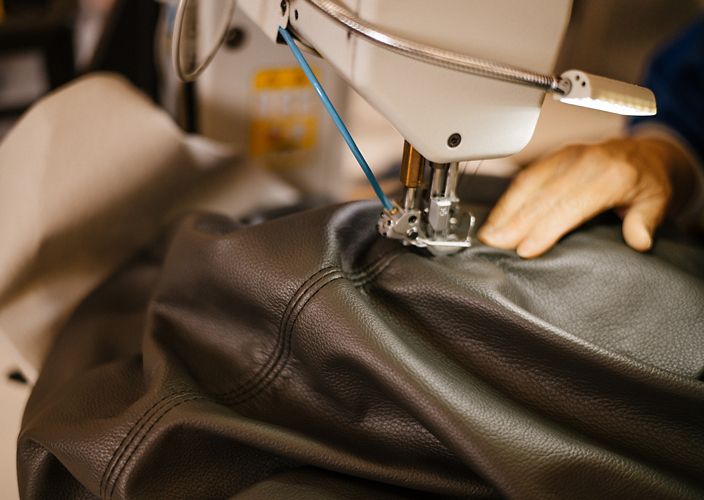 Lee Industries is a founding member of the Sustainable Furnishings Council (SFC) and Silver Exemplary Member of the SFC. The company holds Forestry Stewardship Council and Sustainable Forestry Initiative certificates. For Lee, sustainability means looking at the entire business—from workflow processes to wood types—to find ways to be even more eco-friendly. Monitoring water consumption, using soy-based cushions and establishing a "green team" in every facility are just a few examples of Lee's commitment to environmental responsibility.