Our Craftspeople
Loll Designs
Loll Designs draws inspiration from nature, creating maintenance-free, eco-friendly outdoor furniture — comfortable, familiar yet decidedly modern.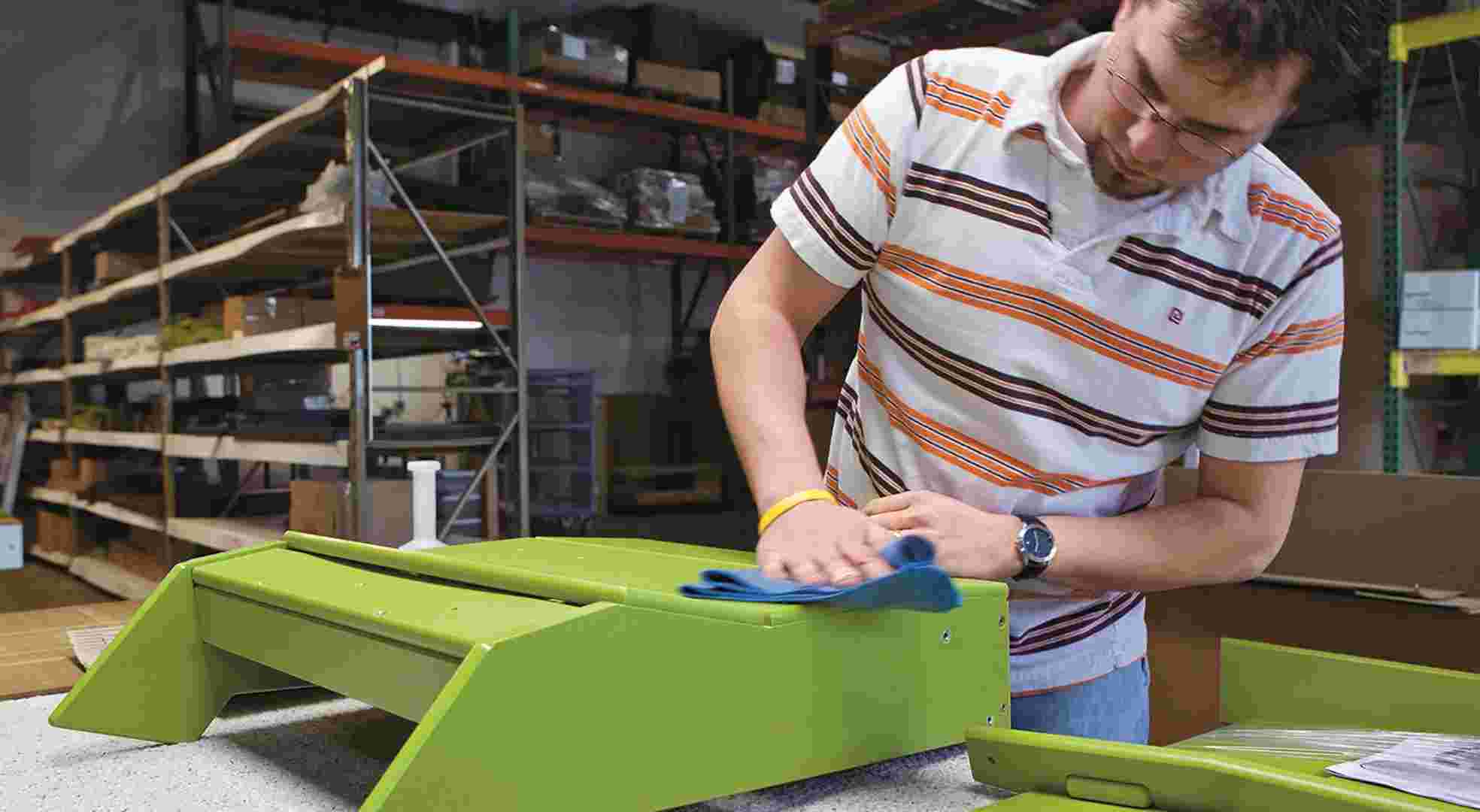 Greg Benson could not have predicted a future in furniture-making when he, his brother and a friend followed their love of the outdoors and extreme sports to Duluth, Minnesota, to manufacture TrueRide custom skate parks in 1997. While attempting to reuse scraps of recycled plastic sheeting, Greg employed a simple philosophy: what makes sense for skate parks makes sense for outdoor furniture. Four years later, Loll Designs was in business, with an energy and passion for nature that continues to touch everything they create.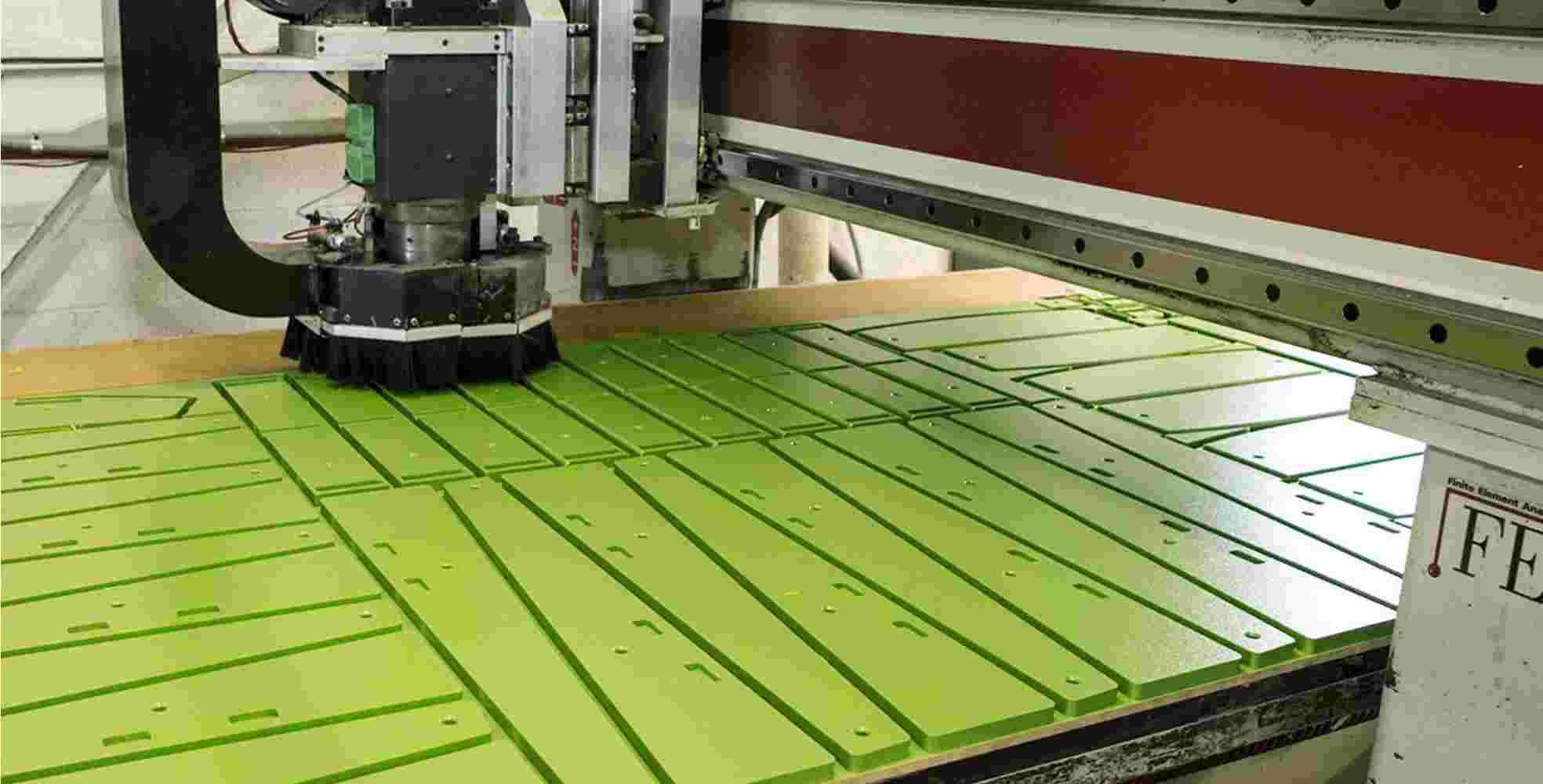 Loll staffers work and play hard. It's not unusual to find the team testing furniture on the deck of their award-winning hilltop building or going for a group run along the Superior Hiking Trail, right out their back door. These are people who really get outdoor furniture. Rather than finding short northern summers to be a hindrance, everyone at Loll jokes that the long winter actually gives them more time to be thoughtful about designing furniture.
Loll works closely with Room & Board to create our exclusive, maintenance-free outdoor furniture made with recycled high-density polyethylene (HDPE). "From the beginning it was my impression that this was going to be a partnership," says Greg. "As a company striving for unique designs and a truly green and quality product, it was evident that Room & Board shared those same values."
Dedication to sustainable business practices helps Loll's business grow, and keeps the planet growing, too. The company recycles office and manufacturing waste, uses daylight for office lighting and natural ventilation in offices and shops and takes a green approach to their entire manufacturing process. As evidence of Loll's focus on sustainable design, our Emmet lounge chair received a Green Good Design Award from the Chicago Athenaeum: Museum of Architecture and Design in 2011.