You know when you're shopping and you see something you love, but it's not quite the right size or color or configuration? You think, "If only this had (fill in the blank), it would be perfect." And then you woefully walk away wondering if you'll ever find the just-right thing for your room? Well, that's not going to happen to you anymore. At least not on our watch. Because at Room & Board, you can create all kinds of custom furniture so that it is, in fact, perfect for you. Read on for an overview of everything you can customize with us. Hint: it's a lot!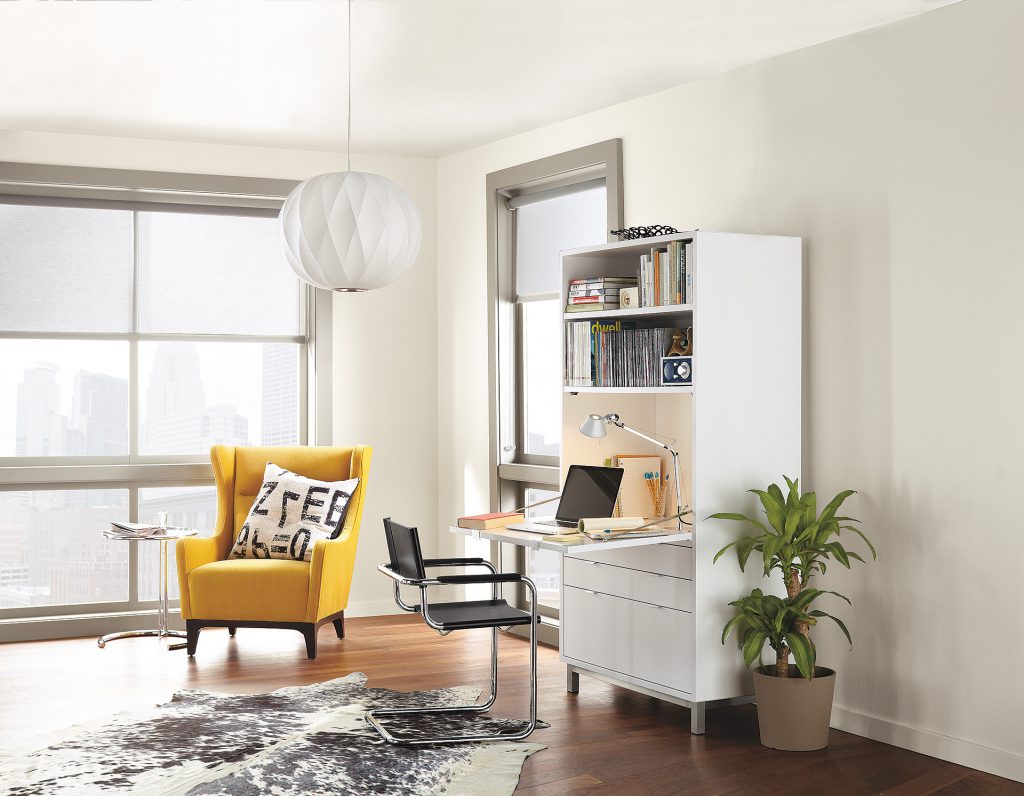 Custom Upholstery
What you can customize: Put any of our fabrics on any upholstered furniture, like sofas, sectionals, dining room chairs and even beds. If it has fabric on it, you can change it to any other Room & Board fabric you want.
Tools to help you: We have an online draping tool that lets you see our custom fabrics and leathers on  a piece before you order. You can even pick different leg finishes, too. With more than 300 fabrics and leathers to choose from, there's no shortage of options. And we'll happily send you up to 20 swatches for free.
Custom Storage
What you can customize: Choose the type of storage (doors, drawers, shelves, etc.) you want in some of our most popular storage collections. You can also choose from expanded size options for nearly-custom dimensions. Custom bookcases and cabinets, custom media storage, custom dining storage…it's the stuff of organizational dreams.
Tools to help you: Our online cabinet builders let you virtually build your custom storage piece before you order it. You'll be able to see exactly how things lay out so you can order confidently. Our printed material cards and $25 material samples help with that, too.
What you can customize: Customize the width, depth and height of most of our dining tables and select accent table and bench designs. You can also customize the dimensions of several of our desks and outdoor tables. Custom tables give you the flexibility to create something that's the *perfect* size for your space.
Tools to help you: Our online table builder walks you through dimensions, materials and pricing. Check out the helpful tips for determining what size your table, desk or counter should be. We also offer free printed material cards, or $25 material samples (return them and get a full refund; we pay for shipping both ways).
Custom Home Decor
What you can customize: Choose your ideal dimensions for rugs and mirrors.
Tools to help you: Our online rug and mirror builders walk you through all the details. We offer $25 rug tile samples (return it for a full refund; we pay shipping both ways).
How long do designed pieces take?
Not as long as you might think. All of our custom products are made in the U.S. for quick turnaround and great quality. As you're shopping, you'll see the number of weeks required for the piece you're considering.
Isn't custom expensive?
Custom items are typically a little more expensive than our stocked furniture, but we work hard to keep our prices reasonable so that our custom furniture is still a good value.
Can you help me with my design?
Yes! Our Design Associates love to help people design the perfect custom pieces for their homes. They're here to help with everything from quick questions to floor planning and design ideas. You can visit a store or contact our Customer Care team to get started on your project.
Photos by Room & Board