How to combine coffee table and end table styles is a regular topic of conversation around here. We love to mix different materials and shapes, and we have a couple of design tricks to help you recreate this look in your own home. Read on to learn how to pick your perfect accent tables.
Design Idea #1: Choose tables that share something in common.
If you like a more cohesive look (but don't want anything too matchy-matchy), pick accent tables that have one design  element in common. That element doesn't have to be color. It can be a material (wood, steel or stone) or a shape (round vs. square).
In the example below, the end table and coffee table both have thin, natural, steel legs. They look great together even though the shape and top materials are different. The touch of black from the legs is also repeated in the lamp and wall art, helping the whole room feel pulled together.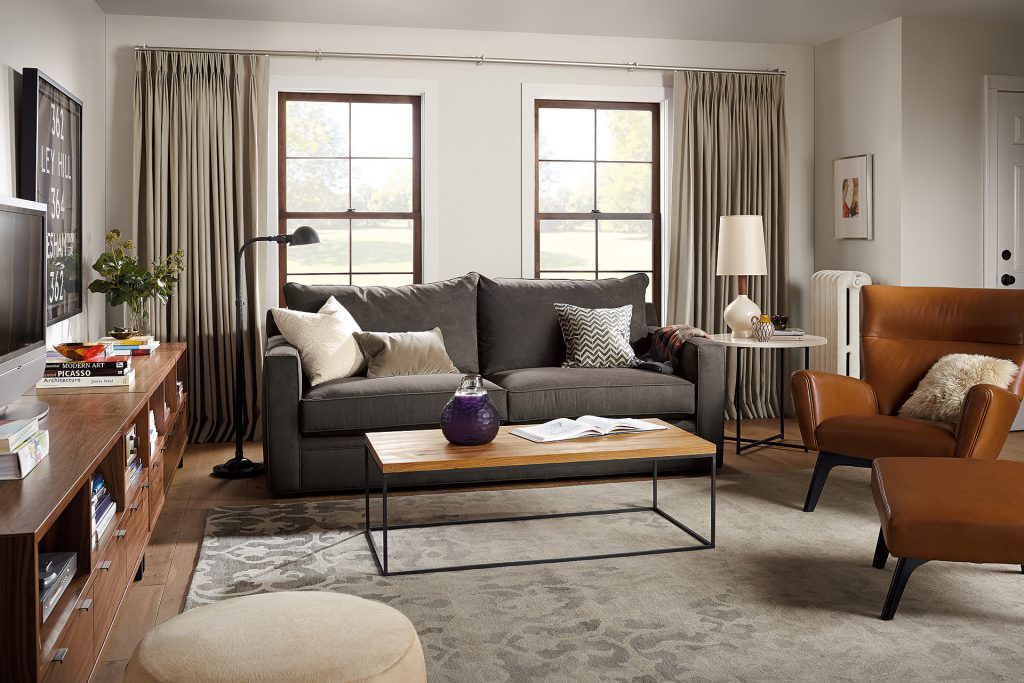 Design Idea #2: Choose tables that share something in common with the room.
If your tables share nothing in common style-wise, that's okay as long as they relate to something else in your space. Check out the example below. None of the tables match, but each one works in its own way. The wood table shares a low, wide profile with the sofa and helps bridge the dark wood of the bookcases with the lighter wood of the floor. The coffee table is a nod to the glass and steel of the fireplace. Finally, the black marble end table picks up the black in the cabinets, fireplace, artwork and chair legs. They don't match each other at all, but they each look right at home.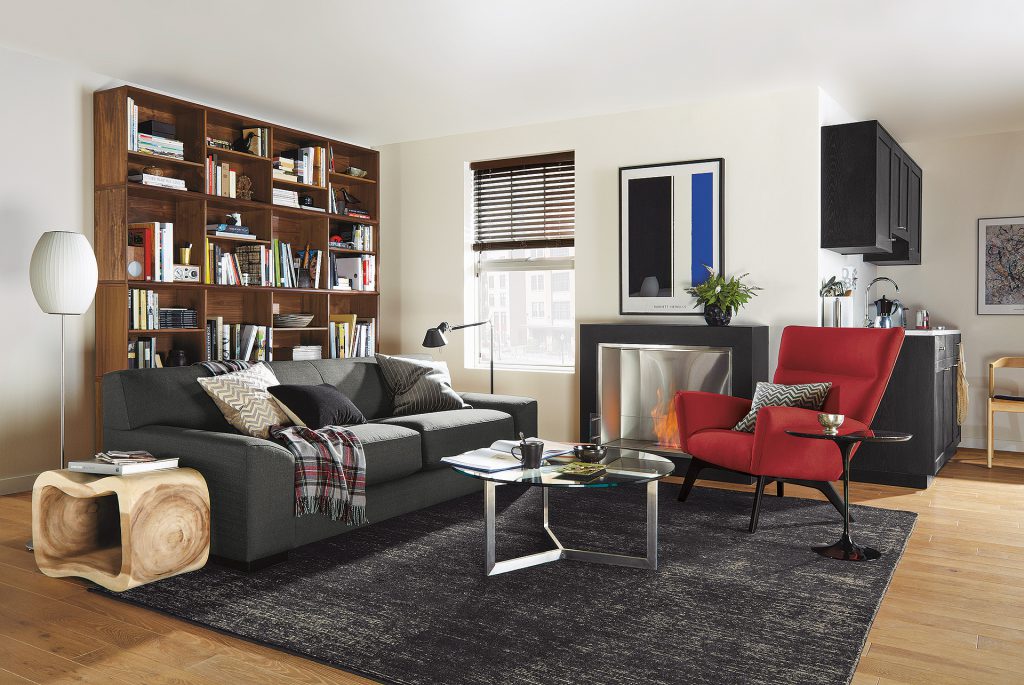 Click through our Inspiration Gallery for more great coffee table and end table combos.
Photos by Room & Board