Bring modern design into your children's room with our American-made Moda collection. Sleek lines and simple style provide the foundation for a room that you and your kids will love.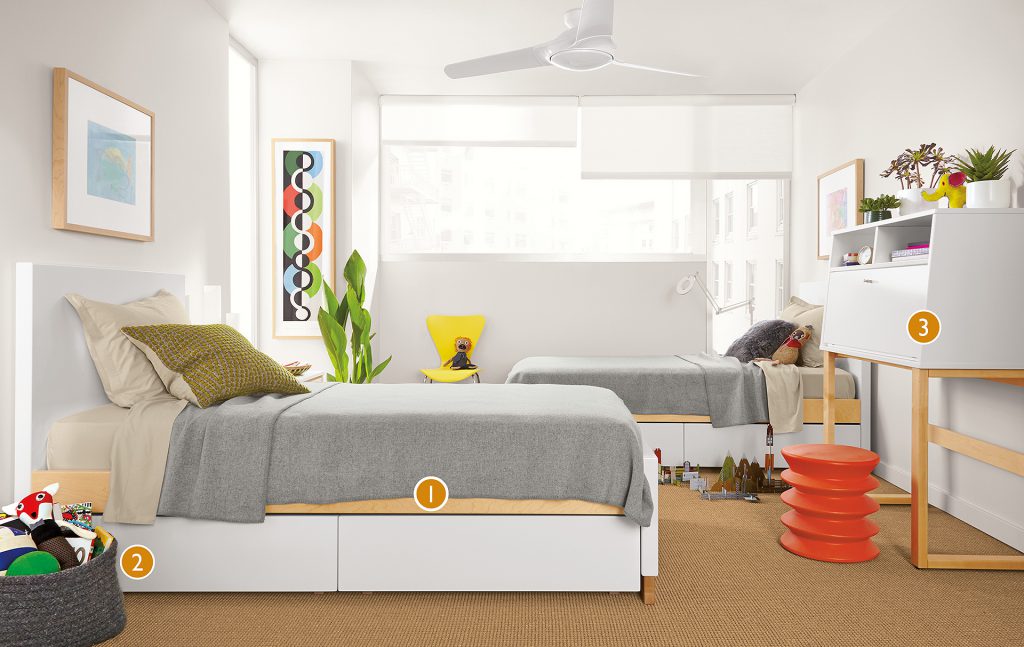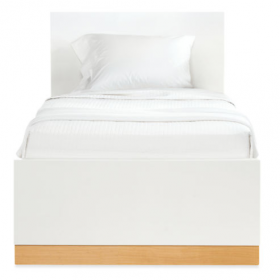 1. Moda Bed
Give your kids' room a clean look with underbed storage drawers. They're perfect for holding everything from shoes to picture books, and they are sized to fit neatly under the Moda twin bed.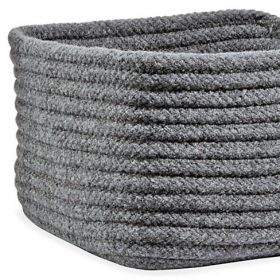 2. Kori Basket
A Kori basket adds texture and portable storage. Soft and sturdy, even the youngest kids can use it to put away their things. (Note: Your kids can use the basket, but we make no guarantees that theywill.)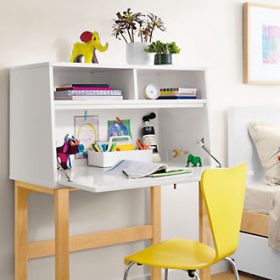 3. Modern Armoire Desk
A modern armoire desk (this one is from our Moda collection) brings functional design to this room. The drop-down work surface is a major space saver, and this piece can be used in your home for years to come.