This time of year invites entryway clutter. Here in the upper Midwest, every person in the family has a hat-mittens-parka-snowpants-boots ensemble that needs to be corralled. Our friends in more temperate climates tell us that jackets, down vests and rain boots compete for space with backpacks and duffel bags. This hard-working space shows several smart solutions for keeping (almost everything) in its place. See more ideas—big and small—in our entryway gallery.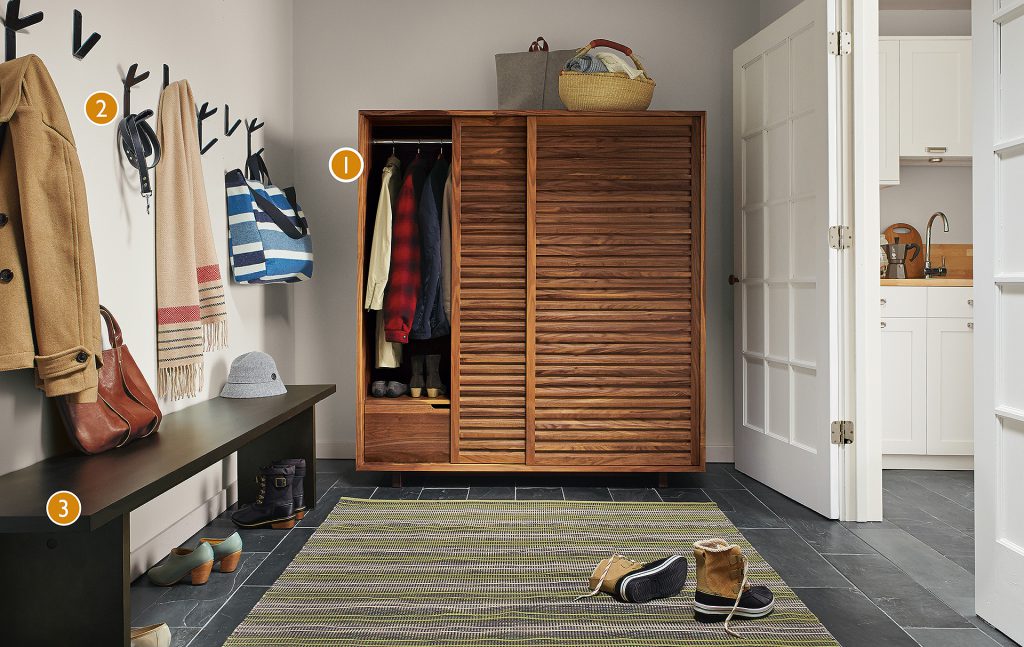 1. Moro Anywhere Armoire
Conceal clutter behind the space-saving sliding doors of our Moro Anywhere Armoire. A beautiful, handcrafted piece, it is the perfect scale for this entryway and keeps everything looking organized.
2. Crew Wall Hooks
Get creative with Crew Wall Hooks. The lengthy wall provides plenty of space for everyone to hang up their jackets, bags and scarves.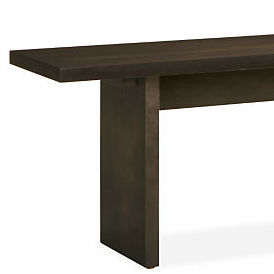 3. Corbett Bench
Gain some entryway assistance from a strategically placed Corbett bench. Take a quick seat to put on shoes or to organize your bag.