These days it's common to see a shipping container transformed into a tiny house, hotel or restaurant. But not until now have we seen this. Meet LIGHTHOUSE, a fully functioning one-room mobile hotel. The 8'x20′ space is a beacon for urban ecotourism and a postcard for sustainability.
Take a look!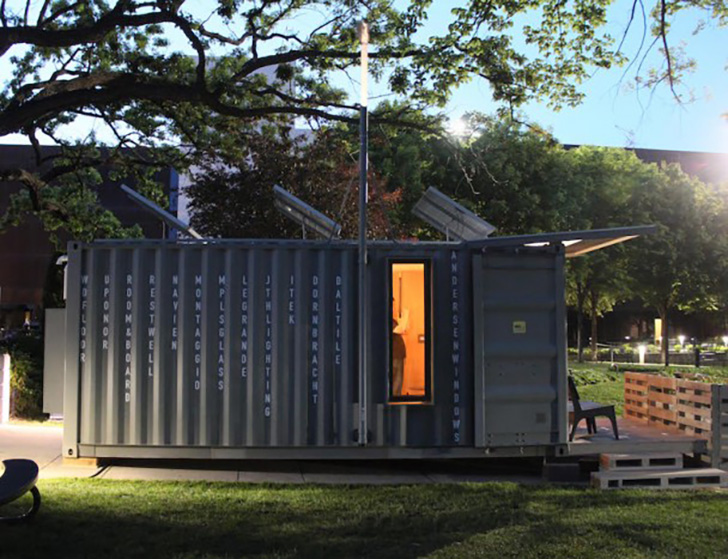 Built for year-round use in Minnesota, the LIGHTHOUSE tiny house and hotel features a spray foam shell, triple-paned windows and doors, solar powered HVAC, all LED lighting and hydronic inflow heat. It also includes a 250-gallon water tank, on-demand water heater and bio-filter liquid waste storage that functions a shower and toilet. An online public digital dashboard maps water, power and waste usage, guest experiences and the LIGHTHOUSE's itinerary.
After:
Room & Board furnished the tiny space with modern accents, including our Etna Convertible Sleeper Sofa, Ike Tables, Shelter Magazine Stand, accent pillows and bedding.
Photos from Alchemy Architects