These days it's common to see a shipping container transformed into a tiny house, hotel or restaurant. But not until now have we seen this. Meet LIGHTHOUSE, a fully functioning one-room mobile hotel. The 8'x20′ space is a beacon for urban ecotourism and a postcard for sustainability.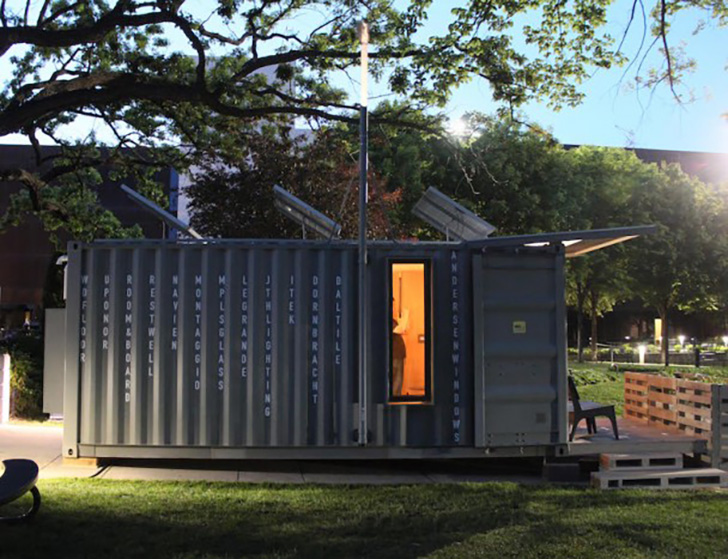 Built for year-round use in Minnesota, the LIGHTHOUSE tiny house and hotel features a spray foam shell, triple-paned windows and doors, solar powered HVAC, all LED lighting and hydronic inflow heat. It also includes a 250-gallon water tank, on-demand water heater and bio-filter liquid waste storage that functions a shower and toilet. An online public digital dashboard maps water, power and waste usage, guest experiences and the LIGHTHOUSE's itinerary.
Room & Board furnished the tiny space with modern accents, including our Etna Convertible Sleeper Sofa, Ike Tables, Luster Mixed Pendants, Shelter Magazine Stand, accent pillows and bedding.
Lighthouse made its premiere at Mia's "Third Thursday: Art of Sustainability" event on May 19. Since then, it's been on display at Northern Spark, an annual dusk-to-dawn arts festival, and will continue to move throughout the Twin Cities. Check it out to see if you could live in a tiny house!
Photos from Alchemy Architects