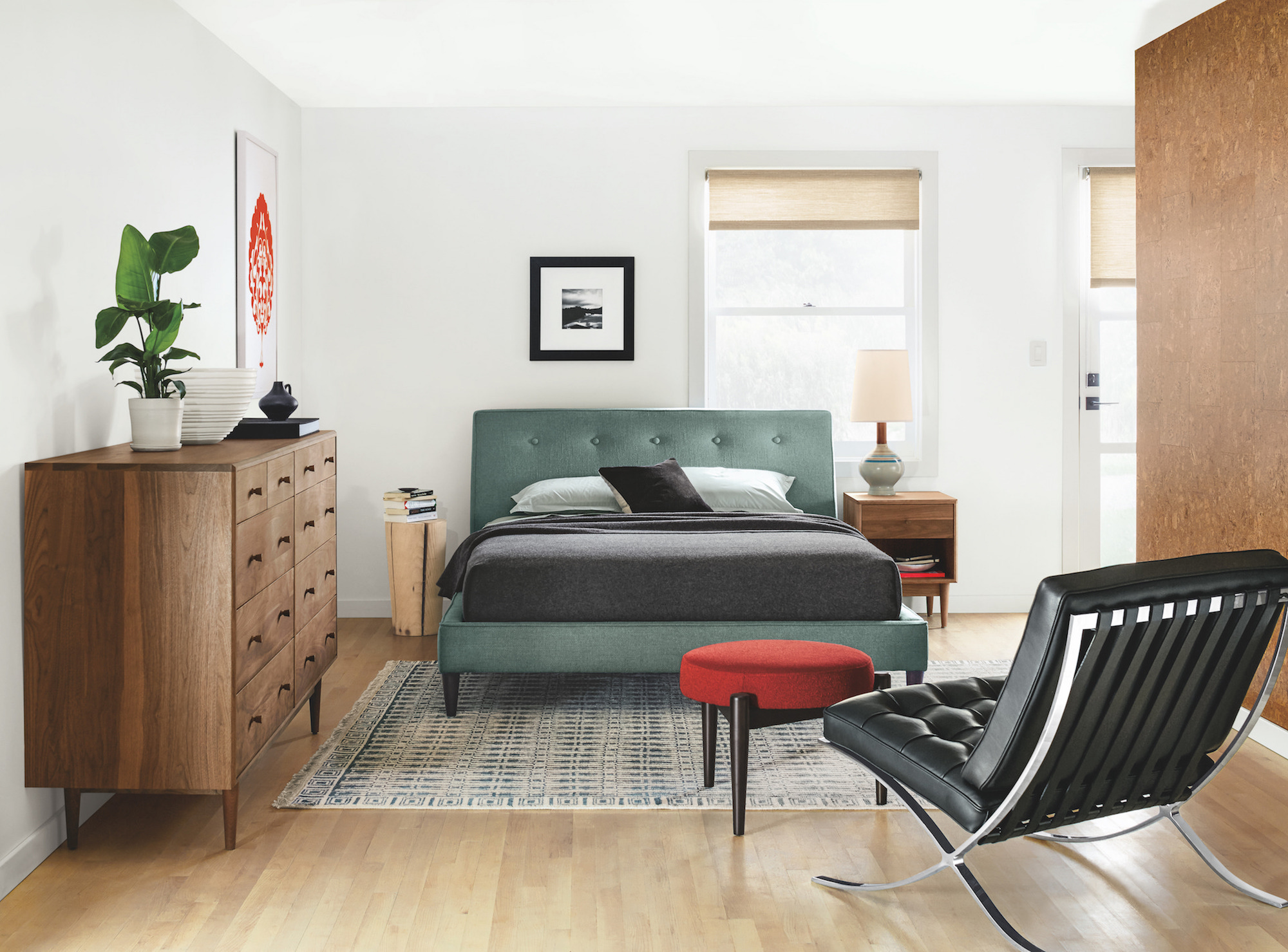 What's in a name? Simply because a piece of furniture you love is labeled as a "nightstand" or "dining table" doesn't mean you're restricted to keeping those items in a bedroom or kitchen. And when it comes to these types of creative styling solutions for the home, Zach Herbst has no shortage of ideas. Zach, an expert Design Associate at our Shop From Home office in Minneapolis, gave us some design advice and insight into unexpected uses for some of our most sought-after products. "There's so much room for creativity and personalization," he says.
1. Use end tables as nightstands
"I don't have any matching nightstands in my home. I love the mix of a more traditional nightstand with a curved end table made from another material. It functions just as well and brings in tons of visual interest."
2. Turn shelves into storage
"I love our Float shelves. They add just a bit of substance but function so well. They let you beautifully display items you might otherwise have to hide or store." Check out these three ways to style our Float or Float Box shelves:
Create a makeshift end table out of a shelf. Mixing it with frames, mirrors and other accessories adds an eclectic feel that's also functional.
3. Make a flexible frame wall
"Using shelves for a frame wall takes the guesswork out of an arrangement. Position shelves or ledges from floor to ceiling then set frames on them for an ever-evolving frame wall that adds some depth to your space." Here we paired our Profile frames with our stainless steel Trace shelves for an ultra modern look.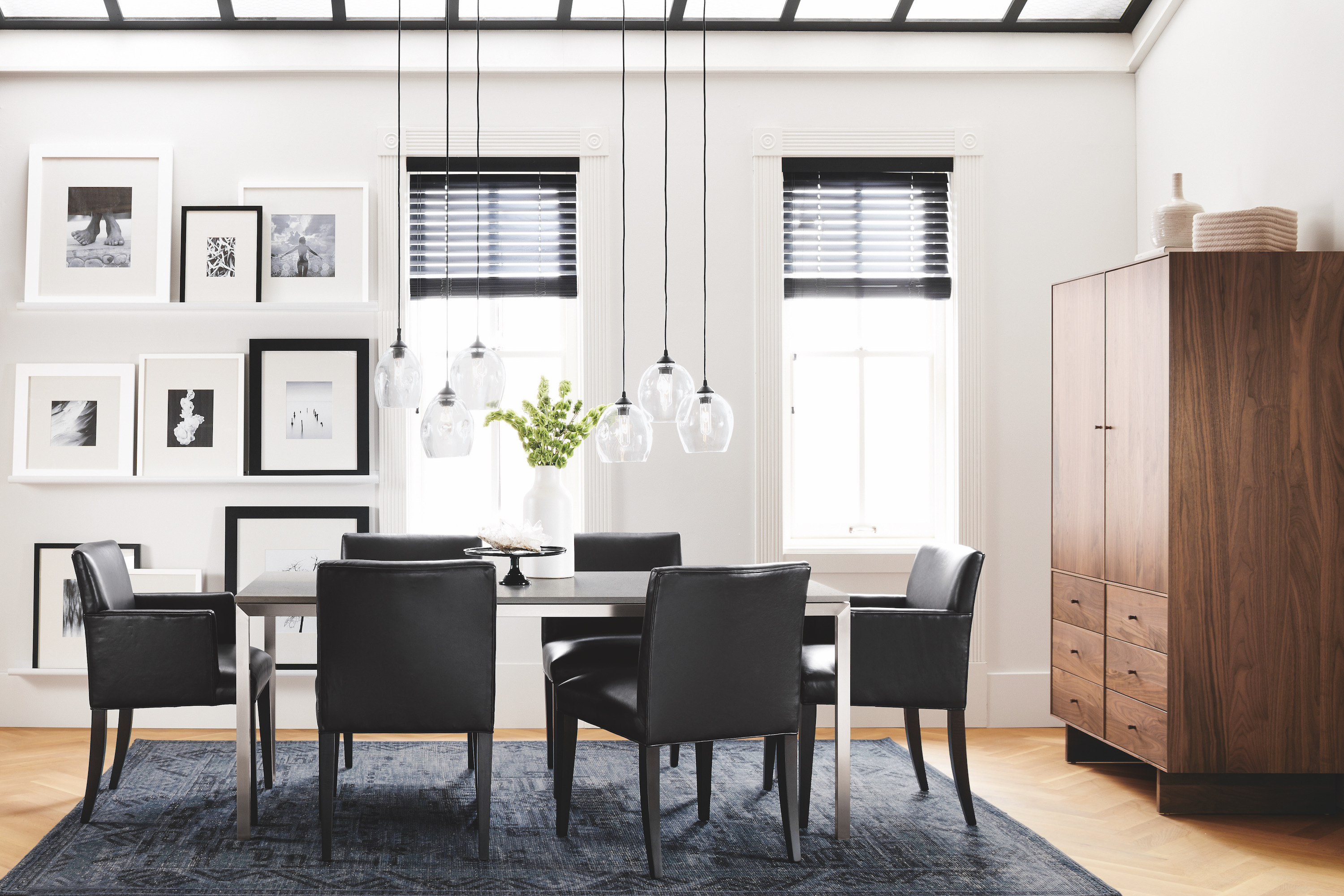 Whether you're using ledges to "frame up" a frame wall or going with an organic shape, our Frame Wall Guide is full of more ideas and inspiration.
4. Use a bar cart as an end table or extra storage
"There are no rules when it comes to what you can use where. I love the idea of pushing a bar cart up next to the side of a sofa or chair to use an end table. Our bar carts have such fun shapes and a mix of materials that they bring a ton of personality to space."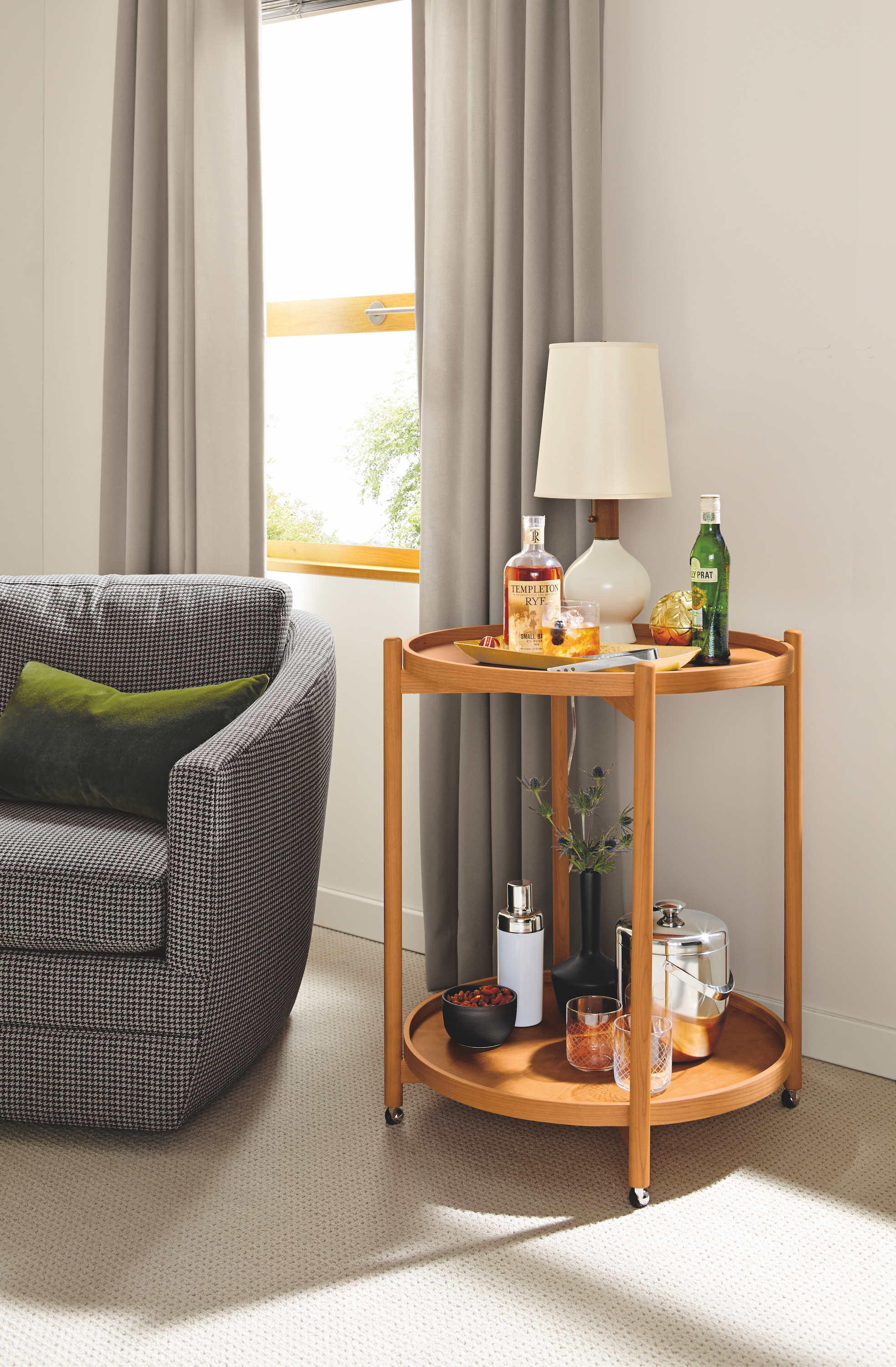 The Blaine bar cart is small enough to tuck into a corner, but offers plenty of storage for any barware, glassware or living room accessories.
Stainless steel and glass are always a winning combination. The Brixton bar cart looks flawless in this dining room and functions as a versatile storage unit solution.
5. Bring bookcases into the kitchen
"I love our Slim bookcases in any room of the home. It could look great in your kitchen today and right at home in your bedroom if you want to shake things up."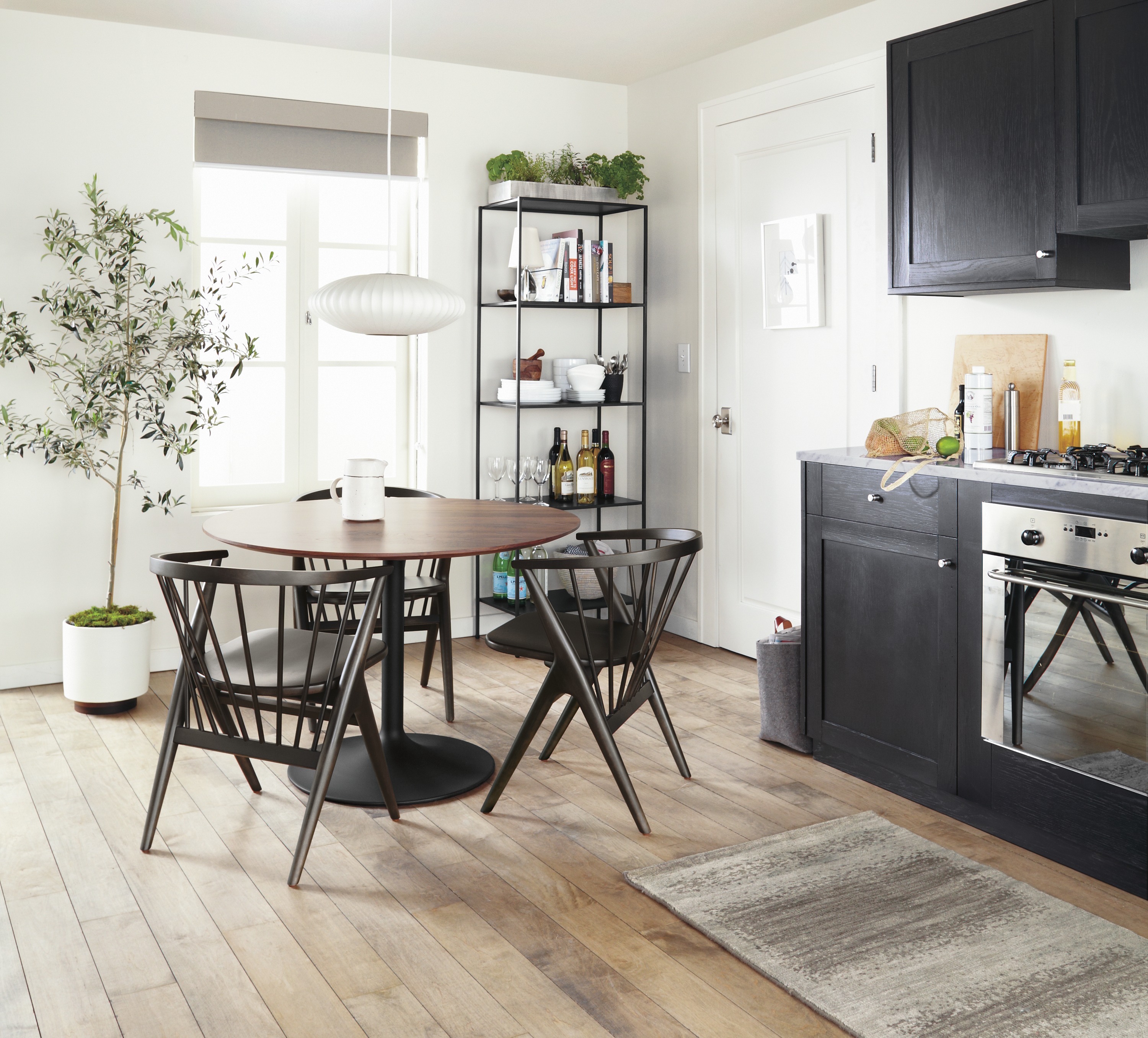 Don't be shy about mixing the Slim bookcase anywhere in your home. It's made from natural steel – a total chameleon of a material – that will look great in any setting.
Keep the inspiration going and see how other Room & Board customers are styling their spaces in our Customer Photo Gallery. Or take advantage of our free design services – expert advice, floor planning and more creative styling solutions are available to you at any Room & Board store or online at roomandboard.com.
Photos by Room & Board