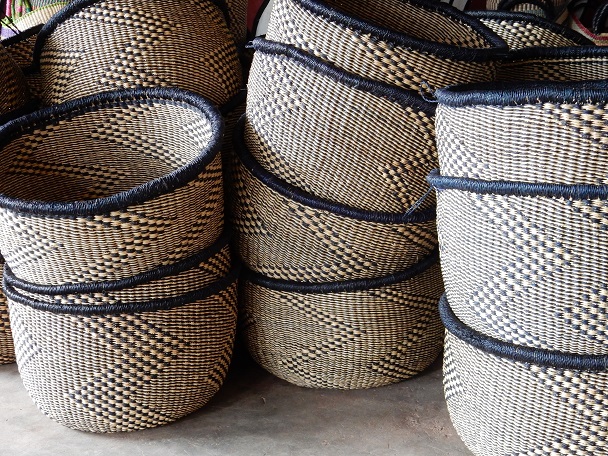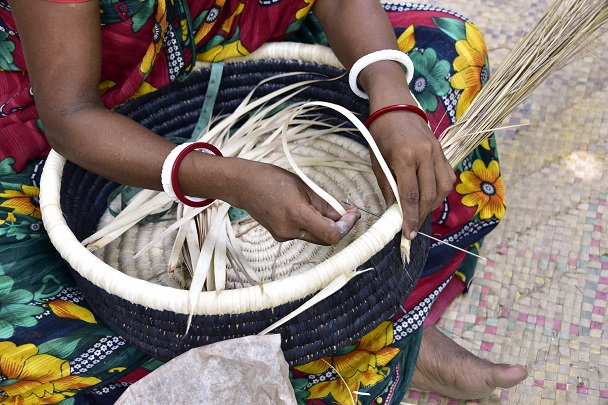 We love to bring you items that look good while doing good. Hand-woven in Uganda, Bangladesh and Ghana, baskets from The Blessing Basket Project® exemplify that principle.
During a difficult time in her life, The Blessing Basket Project founder Theresa Carrington kept meaningful cards and letters from friends in a basket; she went to it for renewal. As she started describing the basket—her first blessing basket—to others, people began requesting their own. After years of working as a journalist, Theresa felt "asked to do something larger than herself" and the project was born.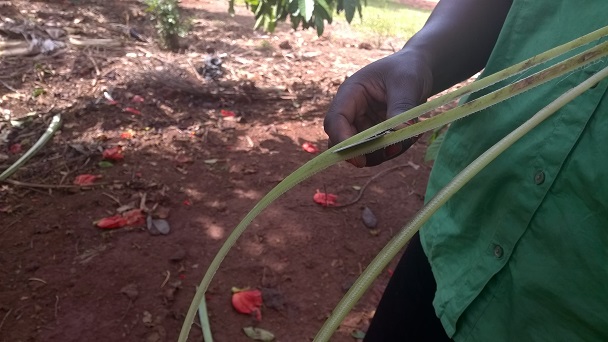 After doing extensive research, Theresa chose to have the baskets made in countries where weaving is indigenous. She also created a model that is sustainable and will make a lasting impact.  "The Blessing Basket Project promotes entrepreneurship and empowers the artisans to create other businesses beyond the basket weaving," explains Theresa. The group pays its artisans a Prosperity Wage®, which is significantly beyond fair trade.
Every item from The Blessing Basket Project includes a unique artisan identification number, which allows you to learn about the weaver who made their baskets, write directly to them and follow their journey. A fleet of volunteers helps to translate messages in local dialects to the artisans and gather responses from them. "We hope this transparency becomes the norm," says Theresa. "People deserve to engage directly with the artisan." We're proud to partner with The Blessing Basket Project and delighted to bring these unique items with a story to you.
Images from The Blessing Basket Project