With an unwavering focus on ergonomics, Humanscale® designs modern office furniture that creates a healthier, more comfortable workspace. Watch how to easily create a modern office with Room & Board and Humanscale: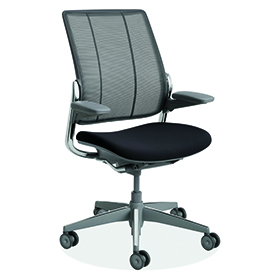 1. Choose and ergonomic chair
Designed without knobs or levers, Humanscale® office chairs naturally adjust to every user as if the chair is custom made.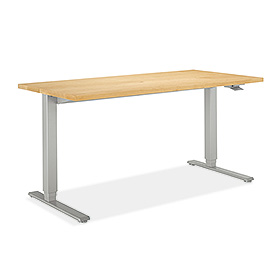 2. Select a health-conscious desk
The Float® adjustable height desk moves quickly and quietly with a one-handed lever. It's stocked in two sizes, nine top options and three base colors.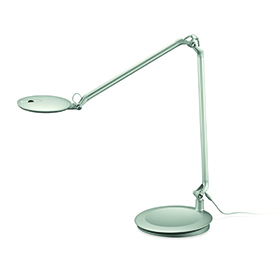 3. Maximize on task lighting
Humanscale lamps use LED bulbs to increase energy efficiency, lasting 60x longer than regular bulbs. Innovative Thin Film LED Technology™ offers seven levels of brightness – from nightlight level to bright reading light—with just a pinch of the light head. The optional power base includes a grounded power outlet and a USB 2.0 port.