If the thought of a recliner brings to mind an overstuffed chair with an ugly crank on the side, you will be delighted to learn that our recliners offer all the comfort you'd want with the look of a stylish accent chair. Plus, we've added some innovative features like a lever-less design and an optional control panel with a handy USB port. With our mix of modern recliner styles, there's something for everyone. Here's your guide for choosing the perfect recliner (a.k.a. your new favorite seat in the house).
For the modernist
With a high, sculpted back and aluminum sleigh base, our Dalton recliner has a modern vibe that belies its comfort. Consider the walnut base for a warmer, but still contemporary, look.
For the petite
Our Ellison recliner has clean lines and proportions that are just right if you're on the petite side, with a narrower seat and shorter back. Slim arms make this a compact option for smaller rooms, too.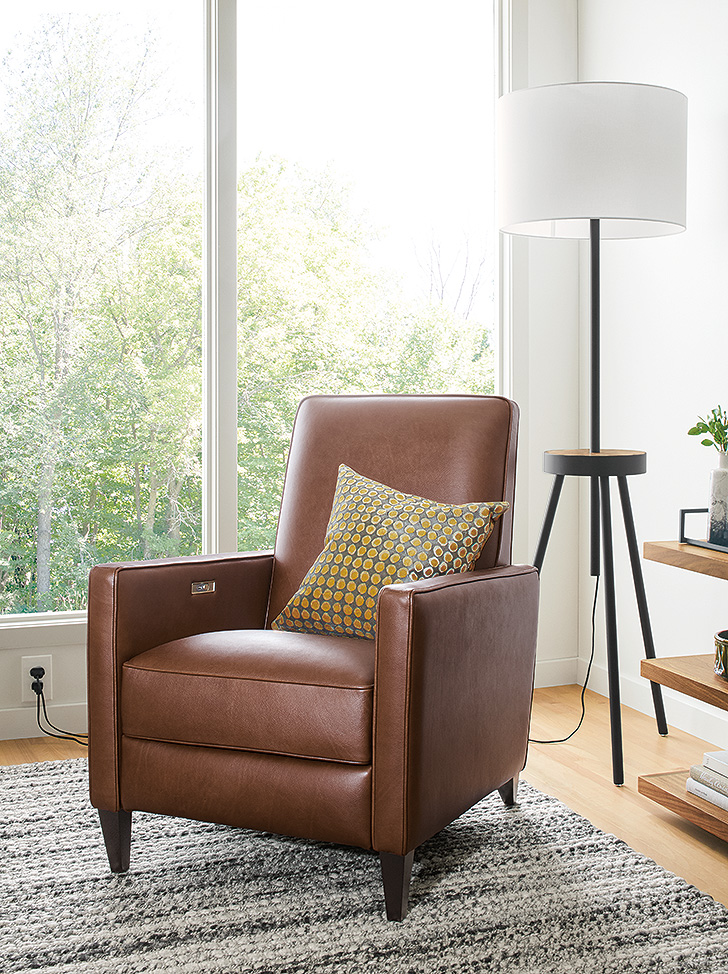 For the purist
The Harper recliner has a pure form that has earned it a spot in our collection for many years. The simple shape can lean modern or classic, and it has options galore: standard back or tall back, with or without built-in power, three in-stock leather choices.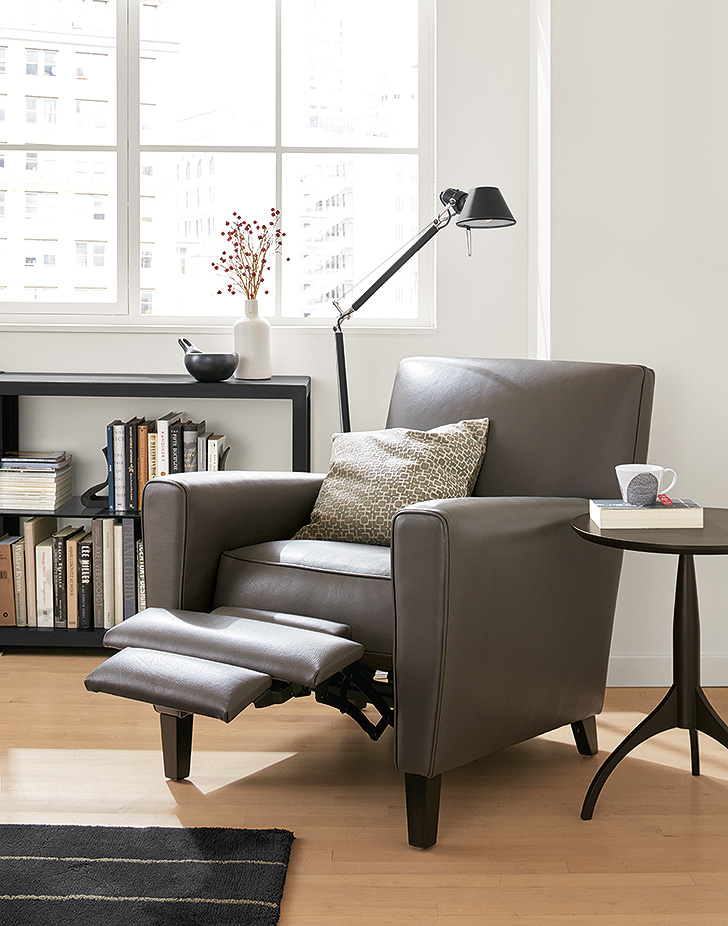 For the napper
Wynton invites you to stay awhile with its plush, down-filled back cushions. You may even find yourself dozing off in this über comfortable, cozy recliner.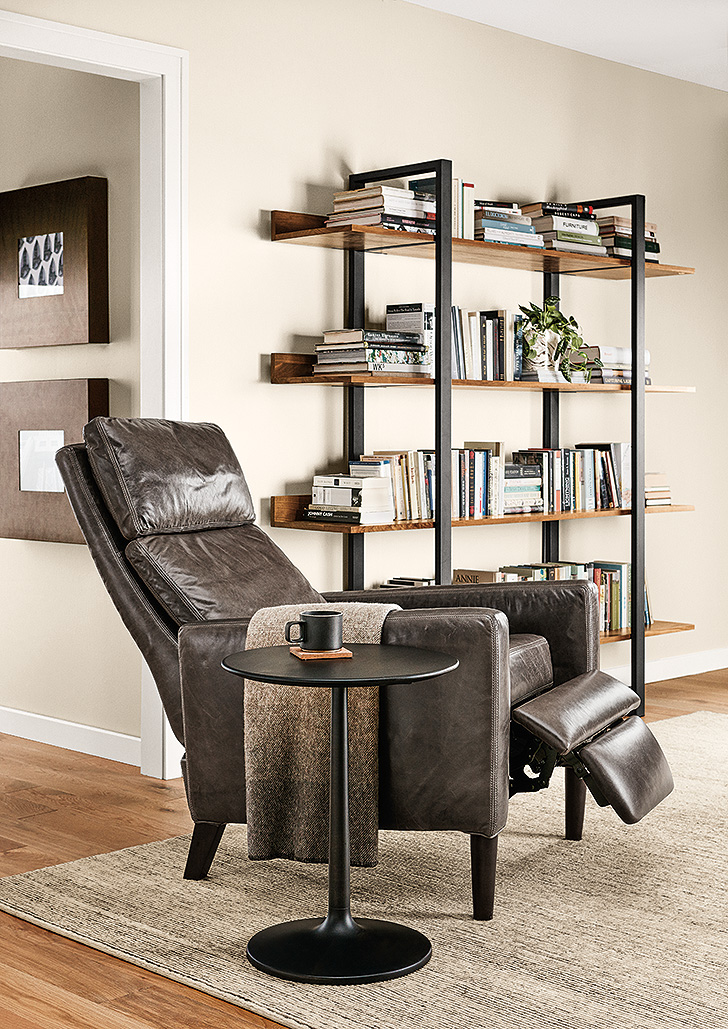 For the recliner averse
Consider the Westport if you (or your spouse/partner/housemate) wants a great chair but isn't sold on a recliner. This open-armed beauty has such lovely solid wood details and overall shape that you won't notice it's a recliner until you sit down.
Want personalized recommendations for recliners, or any other items in our collection? Connect with our Design Associates for free, friendly design advice.
Photos by Room & Board