Part sculpture and part utility, pendant lamps belong in more places than above the kitchen sink. A properly placed pendant can be the hero of any room, infusing color, texture or an unexpected material into your space. Read on for ideas on where to use pendant lights (you'll be surprised) and helpful guidelines for how high to hang them.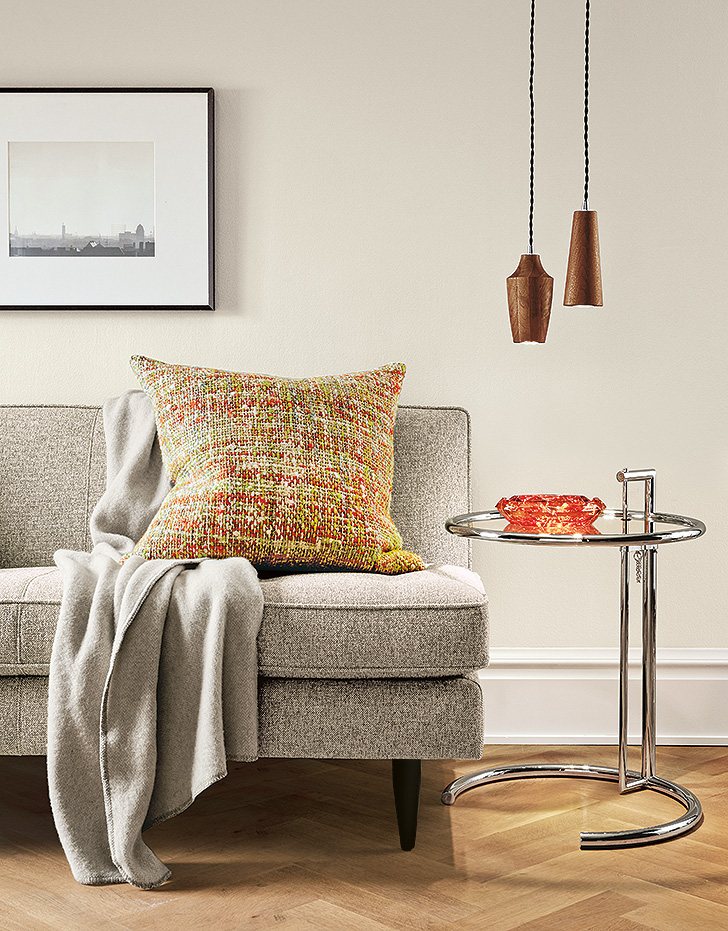 The space saver
Think of all the places you'd normally plop down a table lamp, and consider the possibility of a pendant instead. In the photo above, our Grain pendant adds light when there's no room for an end table to hold a lamp.
For a nightstand or end table, hang the pendant low enough so that you're not looking directly into the bulb when you're sitting or lying down. Start by placing the middle of the bulb 18 inches off the surface and adjust based on your comfort.
The living room statement
Make a statement and anchor a seating area with the help of a pendant lamp, like this Leighton light, in your living space. This option for pendants is particularly striking in open floor plans to help differentiate spaces.
How to make it work:
As a general rule, any pendant or chandelier you might walk beneath should be a minimum of 7 feet from the floor, or a foot taller than the tallest person in your home. However, if you're hanging a chandelier directly above a coffee table (like above) it can be lower. If you have low ceilings, consider a flush mount pendant to get the look without the head hazard.
The office upgrade
Make your home office more inviting by using a pendant for lighting. Our Aurora modern pendant provides focused light without taking up desk space, too.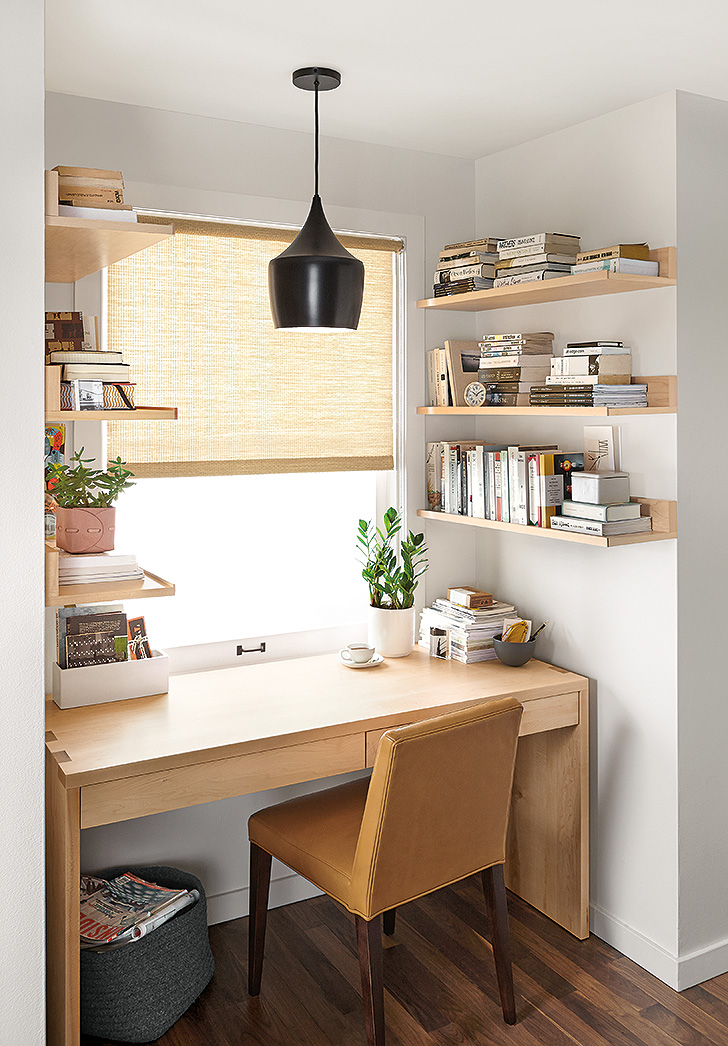 For a desk, placing the bottom of the shade 30 inches from the work surface will keep your sight line open and protect your head as you stand up.
Find more lighting tips and ideas in our Lighting Guide.