In Minnesota, we're all too aware that we have two predominant seasons here: summer and winter. But it's the length of winter that reminds us to enjoy every hour of that season without coats, summer. For that reason, we've been saving up for a couple years to finish out our backyard to create an additional living space. We live on a long, narrow city lot, just across the highway from downtown Minneapolis. Judging from the before photo of our backyard, everyone thought the space was a lost cause (outside myself). It's amazing what a little structure and forethought can do to transform a space.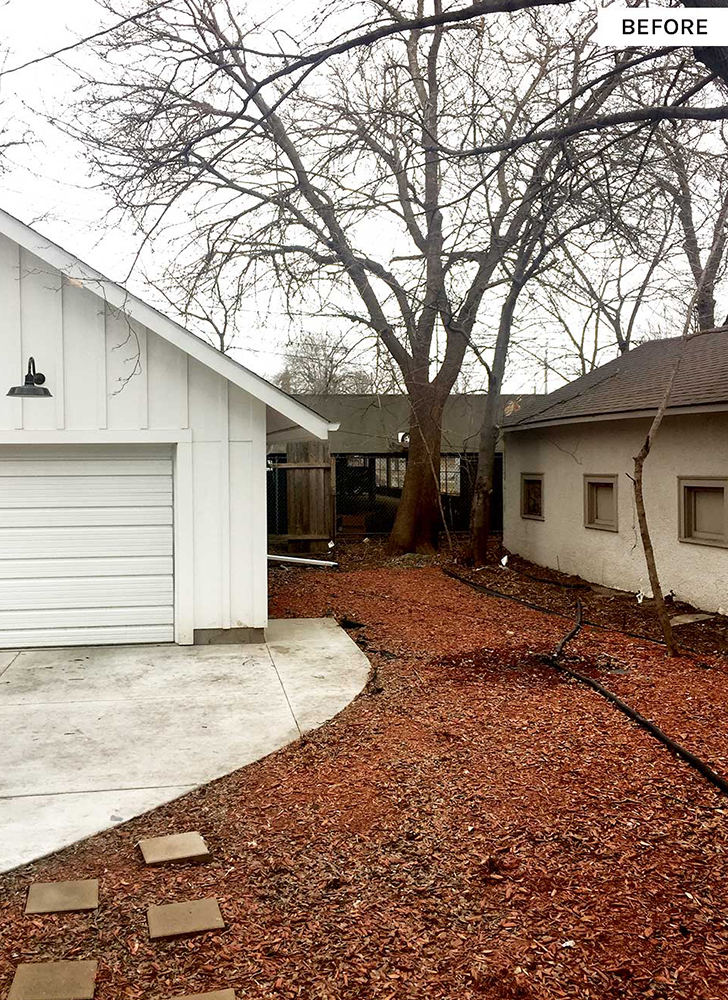 For our backyard, we wanted a space that felt modern yet cozy, like our home. But we also wanted it to feel like Minnesota, our location on the map, which grows wild and lush in the summer. Here's a couple tips for accomplishing your modern backyard makeover where ever you are. It's never too early to start thinking about it.

Tips for designing your modern backyard
Consider the function(s) of the space. Before even thinking about the perfect table and chairs, understand how the space will be used. For our backyard, I wanted to be able to eat, cook food (let's be honest, cook pizza), and relax with a cup of coffee or a book. I recommend thinking through this long before breaking ground. If you decide to work with a landscape designer, this should be the first thing they ask you—how do you want the space to function. Good design starts with understanding how the space will be used.
Create rooms. Backyards are tricky in that they typically have no physical walls outside a fence. It's hard to design open spaces. For this reason, individual rooms tend to be easier to plan out. So, whether you have physical walls or not, create a layout/blueprint of your backyard space, mapping out the individual rooms and halls (pathways). You don't need a special program to accomplish this. In fact, a pencil and paper is the best way to begin sketching out layout ideas. Use plant beds, planters, or stone walls to help create partial walls.
Consider what to hire out. If you're handy, skip this tip. My husband and I have plenty of ideas, but our knowledge and experience is so limited when it comes to construction. For our space, we also needed a lot of guidance about what to plant and where. While we knew the general layout of the backyard, we needed someone to fill in the missing pieces and offer their design expertise. As you look to hire out, find someone that matches your aesthetic as they'll influence everything from stone to plant selection.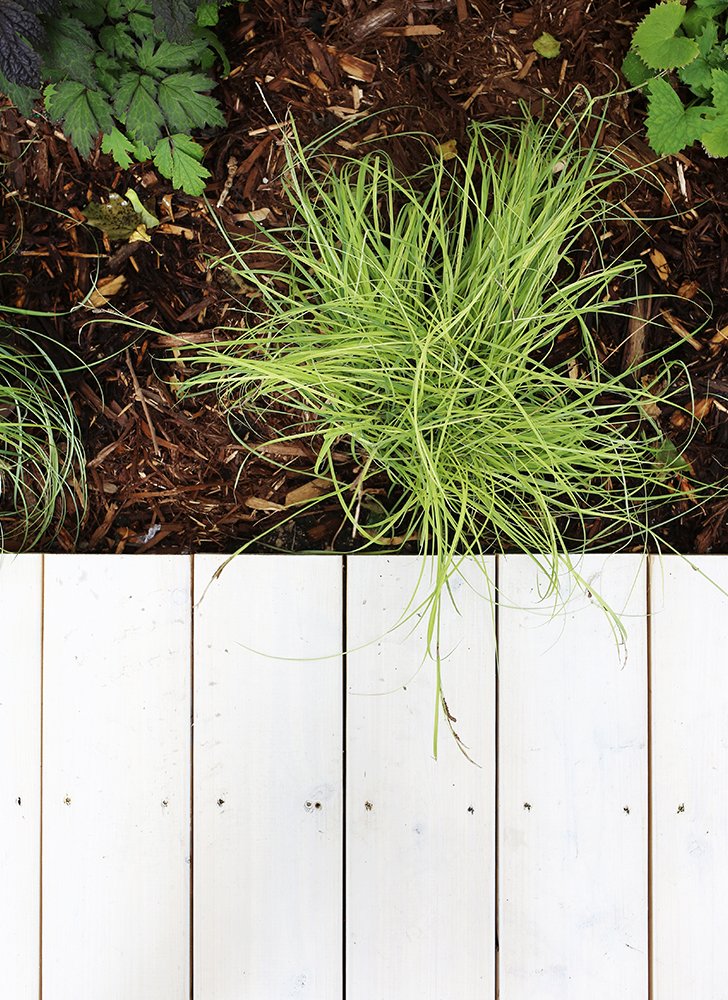 Understand how the climate affects the design. When we were in the process of hiring out, person after person said they couldn't do what we were asking. Eventually, I figured out that I was asking for backyard that would thrive in California, but not in Minnesota. If you live in a similar climate, you'll want to choose materials that expand and contract well with the change of seasons overtime. Conversely, if you live in a hot climate, you'll want to choose materials that can withstand the heat of the sun overtime.
Select a limited color palette. As you begin choosing materials and furniture, it helps to have a defined color palette. I find the most success when I limit my palette to 3-4 colors. Really good designers can pull off a diverse color palette. If you're not a trained landscape or interior designer (I'm not!), then follow this rule, which coincides with another common design technique—repetition. For our backyard, I went with light grey, black, and a warm cedar-toned wood. This neutral, modern palette allowed the landscaping to pop, ultimately providing an additional color in the palette. To guide your color selection, pin a bunch of inspiration images and look for the commonalities.
Use textures to create a visual shift. A limited color palette may feel boring, but you can add diversity through texture. In the case of our space, I grabbed the light grey color from the the stone wall and counter and carried it throughout the "floor" of the space. To accomplish that, we chose a light grey pathway rock (decomposed granite) and stained the deck a similar grey. The shift in textures helped to define the separate spaces.
Save the best for last—furniture. It's common nature to want to pick out furniture first. But if you can wait, I'd recommend it, as it's difficult to really appreciate the size of a space until thoroughly roughed in. We had a handful of table and chairs picked out but didn't press purchase until we could fully appreciate the space. For outdoor furniture in particular, it's important to consider longevity due to the elements. After reading multiple reviews, we decided to go with Room & Board for their durability, which was confirmed by so many. (We were already in love with their modern design options.) I fell in love with the durable and waterproof recycled high density plastic material (HDPE) made from milk jugs. We ordered both our table topper and adirondack chairs in that material.
A special (and huge) thank you to Room & Board for partnering with us on this project. From the customer service, to the delivery, to the function and form of the furniture, we're forever fans.
To see the before pictures and inspiration of our space, head this way. To see more images of the modern backyard, head this way.
Photos and words by Melissa Coleman from The FauxMartha
---

---
The Room & Board product featured in this post was gifted to Melissa Coleman for her modern backyard space. All opinions are her own.